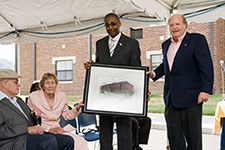 2010
Sarah B. Dorn House, another new residence hall, opens its doors.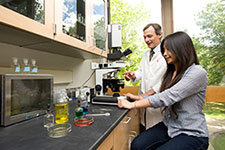 The science laboratories in Fisher Hall are expanded and renovated.
A partnership with Heilbronn University in Germany is added to the campus's growing array of international commitments and study-abroad opportunities.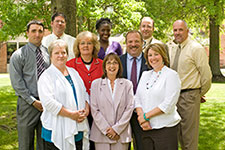 The Pitt-Bradford Admissions Office wins the Chancellor's Affirmative Action Award for its contributions toward increasing minority student enrollment.
Pitt leases the Onofrio Tract site back to the City of Bradford in order to secure state funding for capital improvements to the recreational facilities.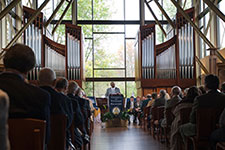 September 28: Pitt-Bradford dedicates the Harriett B. Wick Chapel.
2012
March 23: The 50 and Beyond capital drive enters the public phase of its quest for $17.5 million to bolster endowments and add state-of-the-art instructional technologies.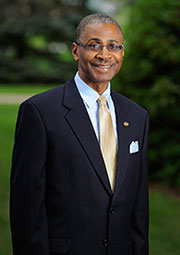 May 7: University officials in Pittsburgh announce that, as a cost-cutting move, the Pitt-Bradford and Pitt-Titusville campuses will henceforth share a common administration under the leadership of President Alexander.
June: A study conducted by Pitt's Center for Social and Urban Research documents that Pitt-Bradford is an economic and social "anchor institution" in the Upper Allegheny highlands. For the year 2011, the college is estimated to have generated $67.5 million worth of economic activity and created or supported some 740 full-time-equivalent jobs.
September: Fall term enrollment stands at 1,518 students, including a record 46 international students.