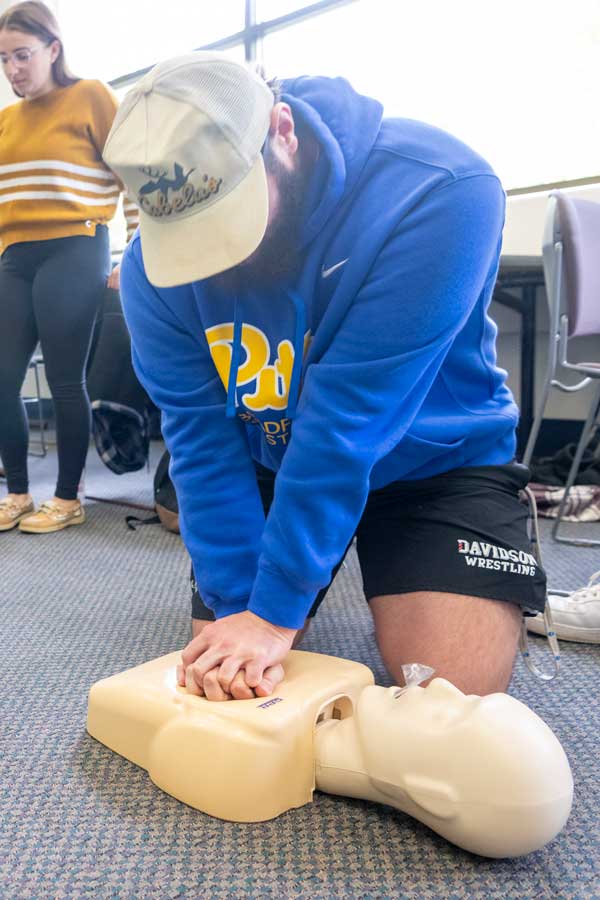 Pre-Emergency Medicine
You can be on the front lines of patient care.
WHY STUDY PRE-EMERGENCY MEDICINE?
If you want to pursue a career in the emergency medical services, such as by becoming a paramedic, you can begin on our campus then relocate to the University of Pittsburgh's School of Health and Rehabilitation Sciences, where you'll finish the final two years of your bachelor's degree in emergency medicine.
WHAT WILL I LEARN?
You'll get a solid foundation in the natural and behavioral sciences, as well as general education courses, so that they can succeed in their upper-level emergency medicine classes.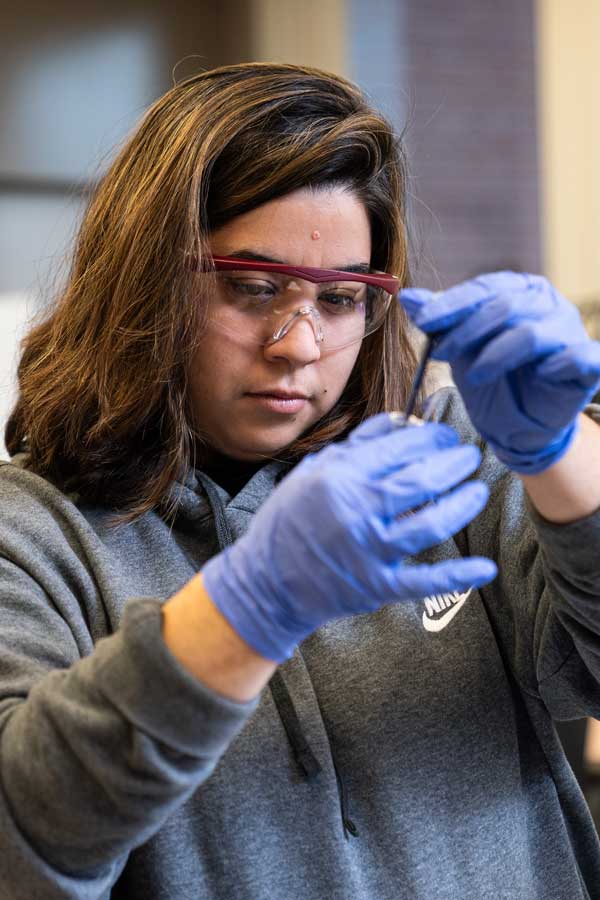 WHAT CAN I DO WITH A DEGREE IN PRE-EMERGENCY MEDICINE?
Employers:
Hospitals
Emergency medical services
Colleges and universities
Featured Courses in This Program
BIOL 0212

Human Anatomy And Physiology 1

A study of the gross and microscopic anatomy, physiology, and homeostatic mechanisms of the human body, stressing the relationship of structure to function. This semester covers cell types and tissues and the cellular processes of osmosis, diffusion, and active and passive transport; the integumentary system; the skeletal system and joints and bone metabolism; the muscular system and mechanisms of muscular contraction; the nervous system, mechanism of nerve impulse conduction, and the special and somatic senses. Three hours of lecture per week.

BIOL 0101

Introduction To Cell And Molecular Biology

Designed for the student majoring in biology. Introduces basic concepts about cell structure and function, including the wide variety of macromolecules that play key roles in living systems. The genetic mechanisms by which hereditary information is passed down from one generation to the next will be discussed. Three hours of lecture and three hours of lab per week. Ge: life sciences

PSY 0101

Introduction To Psychology

An introduction to psychology and the major subfields of psychology. Topics include: experimental psychology; research methodology and statistics; learning; memory; brain and behavior; perception; human development; assessment techniques; personality theories; social psychology; psychological disorders and treatment.

HPRED 0108

Nutrition

An introduction to the processes involved in nourishing the body. Emphasis will include a study of nutrients and their physiological impact and inter-relationships within the body, and the quality of diet.
MORE TO KNOW
You'll get the necessary prerequisite coursework to apply to Pitt's bachelor's degree program in emergency medicine.