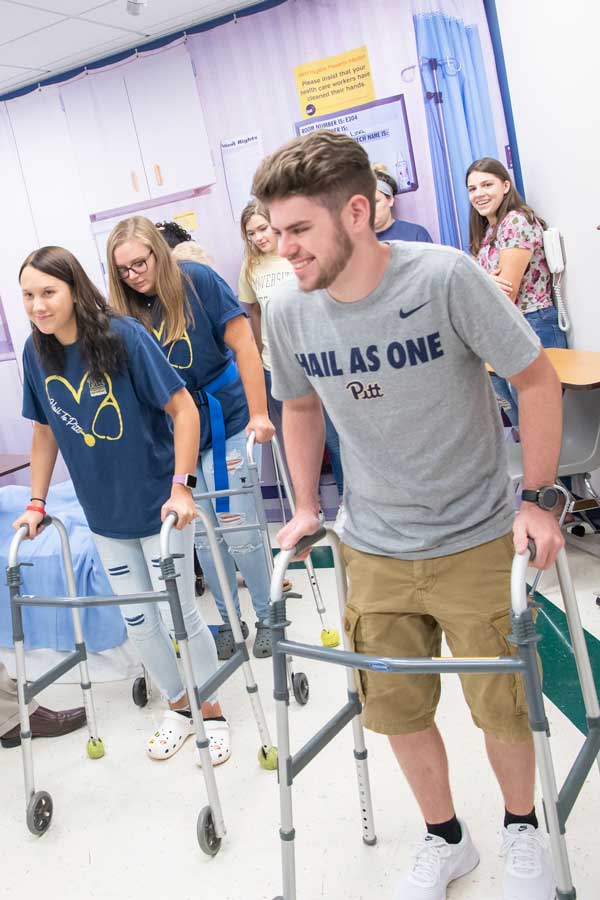 Pre-Occupational Therapy
Work as an occupational therapist to help people prevent injuries and illnesses or live better lives with their health and physical challenges.
WHY STUDY BIOLOGY?
The number of occupational therapists is expected to grow by 24% through 2026, according to the Bureau of Labor Statistics. Additionally, U.S. News & World Report ranked occupational therapists jobs as 13th on the list of 100 Best Jobs in 2019.   
WHAT WILL I LEARN?
You will get a strong foundation in biology, chemistry and physics along with core exercise science courses. You'll also gain hands-on experience while completing the coursework for a master's or doctoral degree in occupational therapy.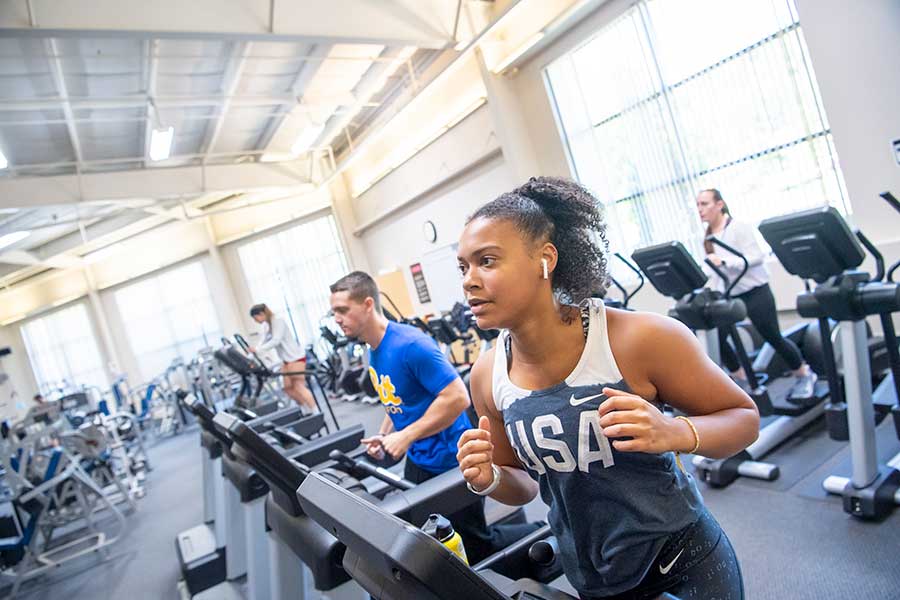 WHAT CAN I DO WITH A DEGREE IN PRE-OCCUPATIONAL THERAPY?
You'll be prepared for a graduate program in occupational therapy.
Employers:
Hospitals
Rehabilitation Clinics
Colleges and universities
Home health care services
Graduate schools:
University of Pittsburgh
Slippery Rock University
Chatham University
Gannon University
D'Youville College
Wesley College
Featured Courses in This Program
BIOL 0212

Human Anatomy And Physiology 1

A study of the gross and microscopic anatomy, physiology, and homeostatic mechanisms of the human body, stressing the relationship of structure to function. This semester covers cell types and tissues and the cellular processes of osmosis, diffusion, and active and passive transport; the integumentary system; the skeletal system and joints and bone metabolism; the muscular system and mechanisms of muscular contraction; the nervous system, mechanism of nerve impulse conduction, and the special and somatic senses. Three hours of lecture per week.

MIS 0103

Computer Applications For Management

Introductory exploration of microcomputing and its application to core business functions. Topics include software operating systems, the world wide web, spreadsheet applications, database management systems and presentation software.

PSY 0206

Abnormal Psychology

The study of abnormal behavior, its causes, methods of classification, and therapeutic modification approaches.

PSY 0202

Child Development

The study of the physiological, behavioral, cognitive, social, and personality changes and differences that occur from conception until adolescence. Topics include: genetics and prenatal development; genetic disorders; cognitive development; language development; intelligence testing; personality and social development; memory development.