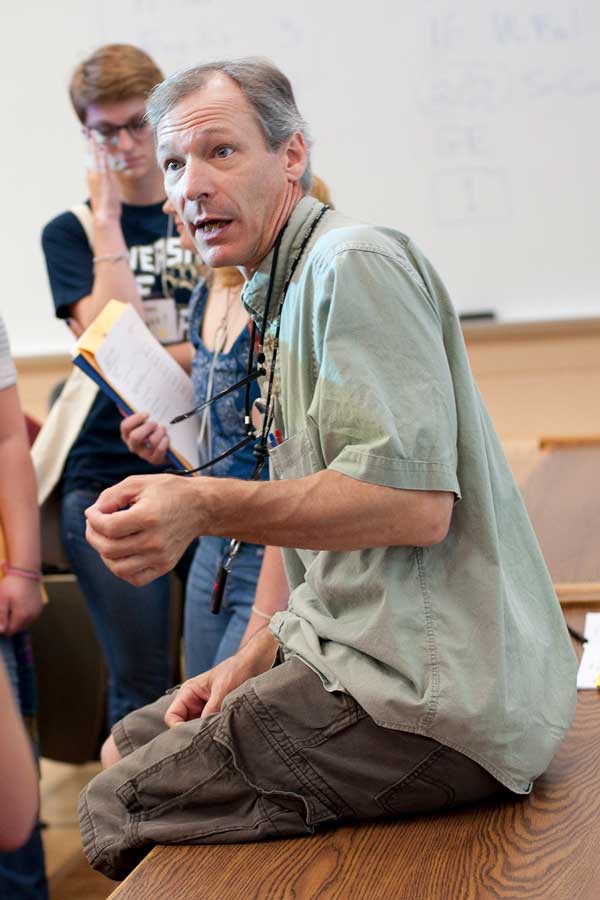 Pre-Communication Science and Disorders
Everyone wants to be heard. You can help people speak or hear.
WHY STUDY PRE-COMMUNICATION SCIENCE AND DISORDERS?
Speech-language pathologists and audiologists have many opportunities to work in a variety of settings, including schools, hospitals, universities, research institutes, industry, and private practice, and with a variety of populations ranging from infant to elderly. U.S. News & World Report ranked speech language pathologists 23rd on the list of 100 Best Jobs for 2019.
WHAT WILL I LEARN?
If you're considering a career in speech-language pathology or audiology, you'll need to go to graduate school to get a master's degree from an accredited program and complete a yearlong clinical fellowship.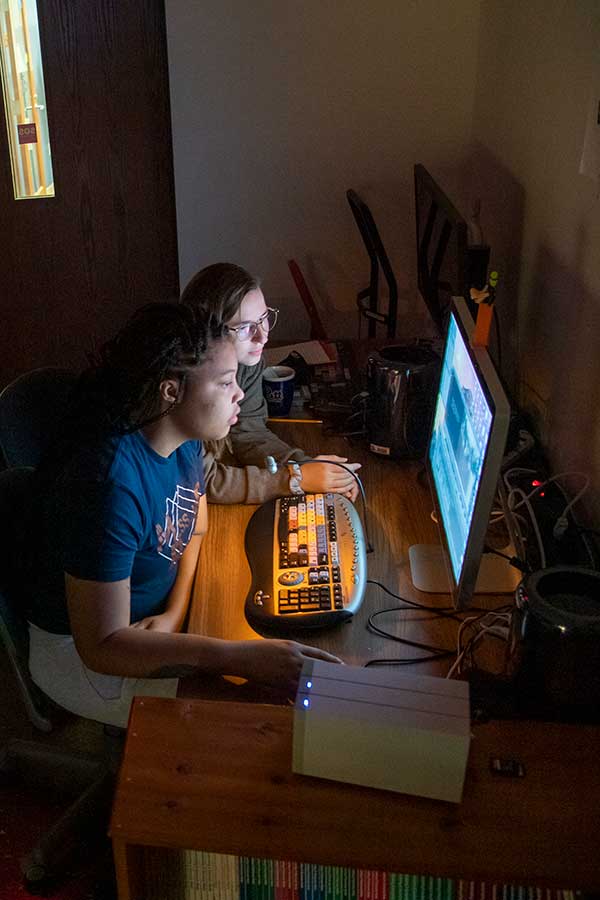 WHAT CAN I DO WITH A DEGREE IN PRE-COMMUNICATION SCIENCE AND DISORDERS?
You'll get the scientific foundation you'll need to pursue graduate school or clinical training.
Job titles:
Speech language pathologist (after completing graduate school)
Audiologist (after completing graduate school)
Employers:
Hospitals
Audiology clinics
Rehabilitation clinics
Educational services
Research labs
Community care centers
Private practice
Nursing homes
Featured Courses in This Program
BIOL 0212

Human Anatomy And Physiology 1

A study of the gross and microscopic anatomy, physiology, and homeostatic mechanisms of the human body, stressing the relationship of structure to function. This semester covers cell types and tissues and the cellular processes of osmosis, diffusion, and active and passive transport; the integumentary system; the skeletal system and joints and bone metabolism; the muscular system and mechanisms of muscular contraction; the nervous system, mechanism of nerve impulse conduction, and the special and somatic senses. Three hours of lecture per week.

PSY 0202

Child Development

The study of the physiological, behavioral, cognitive, social, and personality changes and differences that occur from conception until adolescence. Topics include: genetics and prenatal development; genetic disorders; cognitive development; language development; intelligence testing; personality and social development; memory development.

SOC 0101

Introduction To Sociology

This course is an introduction to sociology's way of observing and explaining human group behavior. The course will include an exploration of theoretical orientations and methodological approaches used to study human group behavior. Society, culture, social institutions and social stratification will be analyzed. The issues involved in the process of change will complete the analysis of group behavior.

PSY 0101

Introduction To Psychology

An introduction to psychology and the major subfields of psychology. Topics include: experimental psychology; research methodology and statistics; learning; memory; brain and behavior; perception; human development; assessment techniques; personality theories; social psychology; psychological disorders and treatment.