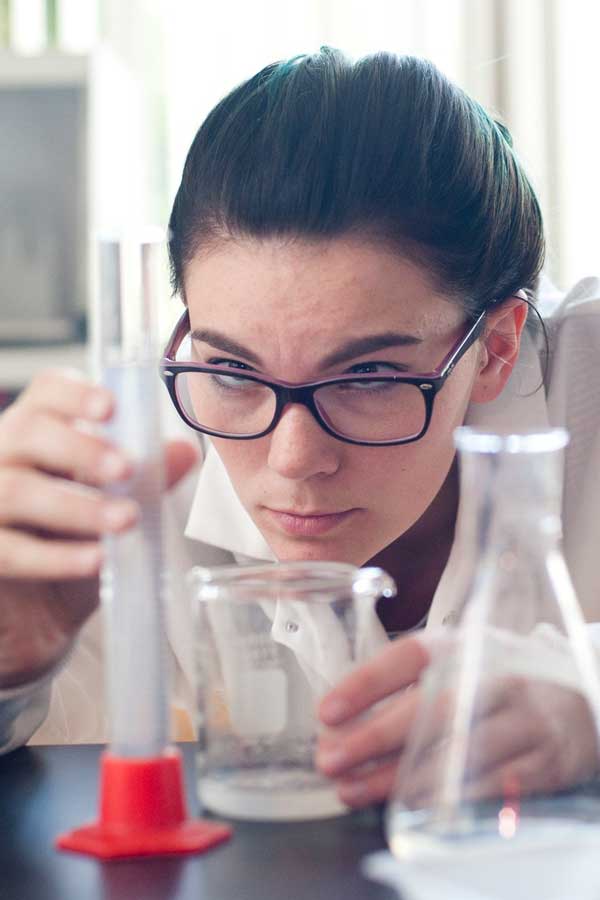 Pre-Pharmacy
As a pharmacist, you will be able to help people recover from illnesses or prevent them from getting sick.
WHY STUDY PRE-PHARMACY?
Pharmacists fill and dispense prescriptions and advise patients on how medicine ought to be taken and the possible side effects. They may also conduct health and wellness screenings, provide immunizations, oversee the medications given to patients and offer advice on healthy lifestyles.
If that's something that interests you, you'll need to get a doctor of pharmacy degree. Our pre-pharmacy program can get you on your way.
WHAT WILL I LEARN?
You'll take classes for two years in several areas, including chemistry, calculus, biology and psychology.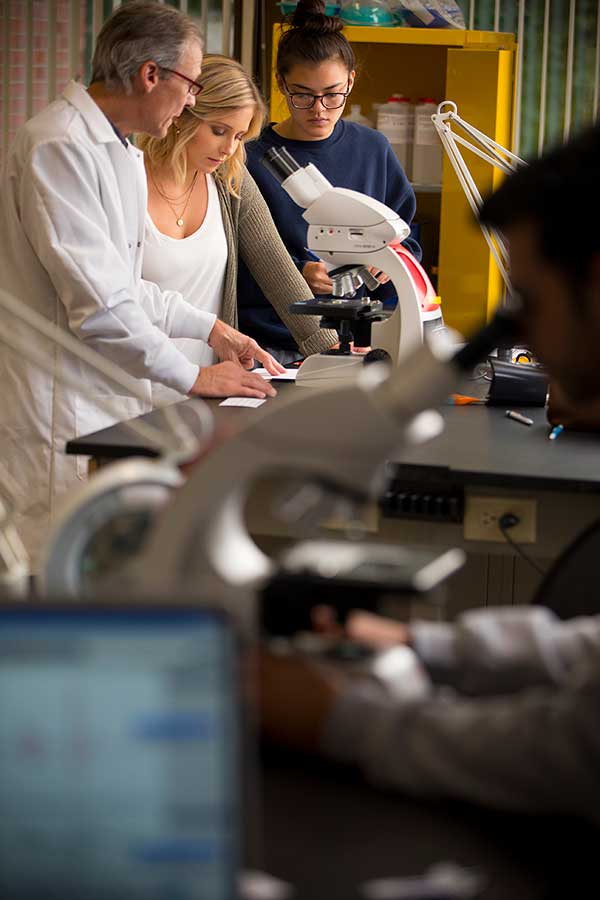 WHAT CAN I DO WITH A DEGREE IN PRE-PHARMACY?
After you earn 62 credits, you may apply to the University of Pittsburgh's School of Pharmacy, which is a four-year program. Or, you can apply to other pharmacy schools, such as the Pharmacy School at Lake Erie College of Osteopathic Medicine, with whom we have an affiliation agreement.
Whatever pharmacy school you decide to apply to, you will need to check that school's specific requirements for pre-pharmacy.
Employers:
Pharmacies
Pharmaceutical companies
Hospitals
Health clinics
Research companies
Managed care facilities
Military
Featured Courses in This Program
BIOL 0102

Introduction To Biodiversity

Designed for the student majoring in biology. An evolutionary survey of organisms, including an introduction to structure and function of various organ systems. Three hours of lecture and three hours of lab per week. Ge: life sciences

CHEM 0206

Organic Chemistry 1

The chemistry of carbon compounds with emphasis on the methods of preparation and the characteristic properties and reactions of the important classes of organic compounds.

CHEM 0208

Organic Chemistry 2

A continuation of CHEM 0206 emphasizing reactions, syntheses , mechanisms, and intercoversions of more complicated organic molecules. Organic synthesis and analysis are emphasized i n lab.

MATH 0140

Calculus 1

This course is the first term of a three-term sequence required of all engineering, mathematics, and chemistry majors, and is the basic course leading to all advanced courses in mathematics and the natural and physical sciences. A study of the derivative, trigonometric functions, the integral, and applications of the derivative and the integral.