Welcome to Career Services!
We are here to help you explore, identify, and strategize to reach your career and/or educational goals.
Career Services does this by helping you to network with mentors, develop your professional identity through written and oral communications, provide resources to locate jobs and internships, and offer professional development opportunities throughout the year.
We are located on the second floor of the Frame-Westerberg Commons.
PLEASE NOTE: Due to the move to distance learning and the precautions being taken on campus to protect the health and safety of our students and community, all Career Services will be online and by phone. No face-to-face services will be available.
Career Services Staff:
Directory View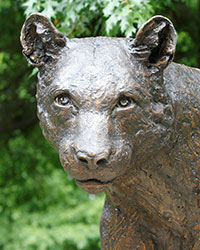 Associate Dean of Student Affairs & Experiential Education
Student Affairs
Email: mmc144@pitt.edu
Phone: 814-362-7657
Location: 221 Frame-Westerberg Commons
Administrative Assistant, Student Affairs & Career Services
Student Affairs
Career Services
Email: mas292@pitt.edu
Phone: 814-362-7651
Location: 220 Frame-Westerberg Commons