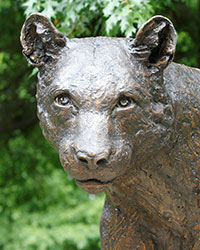 Degrees and Credentials
B.S.M.E. Mechanical Engineering, University of Minnesota
M.B.A.  Business Administration,  Indiana Wesleyan University 
Short Bio
 Wayne has had an impressive career in managing facilities. He began his career as a process/industrial engineer for Ford Motor Company in St. Paul, Minn. For more than 50 years, he has managed facilities and construction projects for several organizations, including the Mayor Medical Center, Saint Marys Hospital in Rochester, N.Y.; Bethesda Hospitals Inc. in Cincinnati, Ohio; and General Electric Aircraft Engine Group in Cincinnati.
He has also worked for universities, including the University of Rochester in Rochester, N.Y., Doane University in Crete, Neb., and Rose-Hulman Institute of Technology in Terre Haute, Ind. Most recently, he was the interim director of the physical plant at St. Thomas University in Miami Gardens, Fla.   
For the past 20 years, he also has operated his own consulting firm – SCG-Spary Consulting – assisting in planning and managing the construction of residence halls, athletic fields, offices and medical facilities.    
Research, Accomplishments, and Publications
As the director of facilities engineering at the Mayo Clinic, he helped to complete a 565,000 square-foot addition, which included 47 operating rooms, critical care units, patient rooms, emergency rooms, and a parking garage.
At Bethesda Hospitals Inc., he oversaw the construction of a hospital expansion, which includes ORs, critical care patient rooms, and maternity services. 
While serving as vice president for facilities operations at Rose-Hulman Institute of Technology, he oversaw several building projects, including the expansion of the student union and the construction of a sports and recreation facility, two residence halls, a chapel, and a fine arts theater.