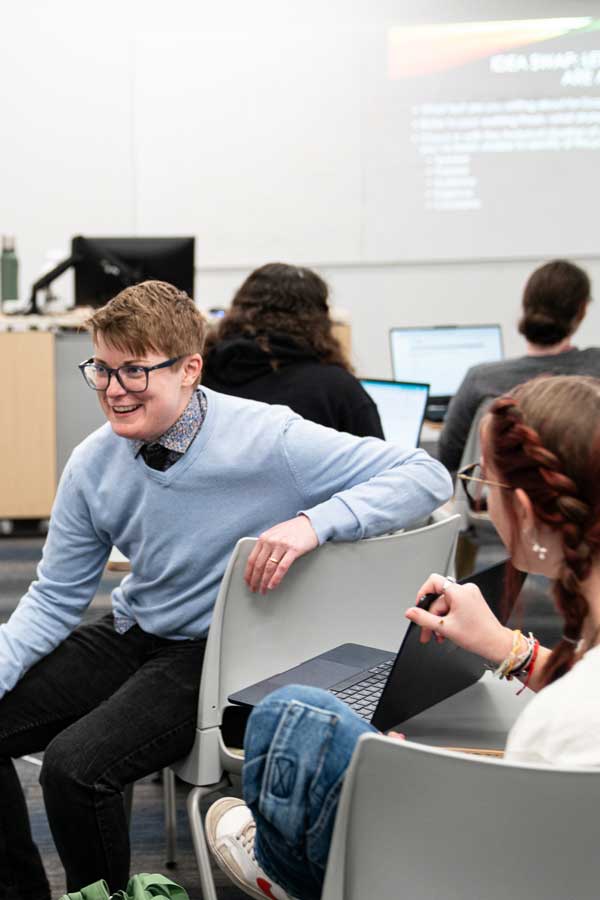 English - BA
You can design a course of study for your own interests and career plans.
WHY STUDY ENGLISH?
Employers in nearly every segment of business are looking for people who can communicate effectively, understand cultural influences and are able to think critically. Our program will help you develop or hone those skills.
WHAT WILL I LEARN?
In our program, you'll take courses in British, American and world literature. You also can get real-world experience by serving as an intern or studying abroad and walking the same streets as William Shakespeare, Albert Camus or James Joyce.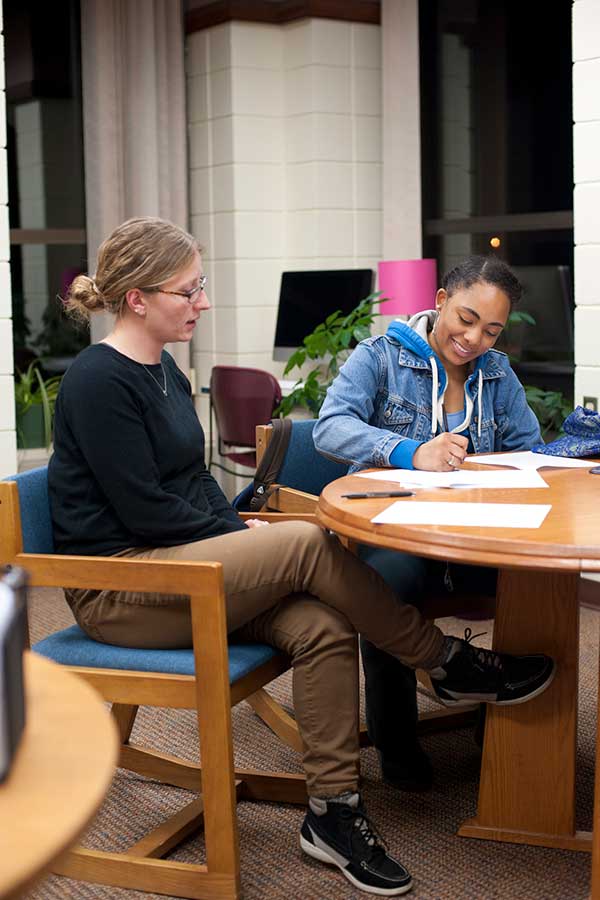 WHAT CAN I DO WITH A DEGREE IN ENGLISH?
With a degree in English, you'll be prepared for a wide range of careers in many fields, including business, politics, education and journalism. Or, you can take what you have learned and go to graduate school.
Job titles:
Advertiser
Archivist book editor
Community relations worker
Copy editor
Freelance writer
Information specialist
Literary agent
Medical secretary
Translator
Employers:
Advertising agencies
Publishing firms
Magazines
Corporate communications
Schools
Museums
Public relations firms
Trade publications
Travel and tourism agencies
Featured Courses in This Program
ENG 1308

Course 1 Name

Twentieth-century American Literature

Course 1 Description

An examination of important 20th century American literature. Including those novelists and poets of the period post-World War II. Representative novelists--such as Hemingway, Faulkner, Wright, and Mailer--and representative poets--such as Eliot, Stevens and Cummings--will be studied.

ENG 1306

Course 2 Name

Twentieth-century Irish Literature

Course 2 Description

A survey of Irish literature from the fall of Parnell (1890) to the present. The tragi-comic history of a troubled nation is reflected in the fiction, drama, poetry and essays of Irish writers.

ENG 0105

Course 3 Name

Masterpieces Of World Literature

Course 3 Description

A study of themes, ideas, and attitudes found in the works of writers from many countries. This course will offer students the opportunity to read in translation works that are considered classics in Western culture. Selections from the bible, Greek and Latin poets and playwrights, medieval masterpieces, and works from Renaissance literature.

CLP 1350

Course 4 Name

Latina Writers

Course 4 Description

Offering a wide and richly-textured view of the realities of Latina identity in the Caribbean, central and South America, and the United States, this course offers students an opportunity to study the many elements that contribute to those identities and the literary forms in which they are presented. The genres studied will be the novel, essay, poetry, and plays. Readings are in English.