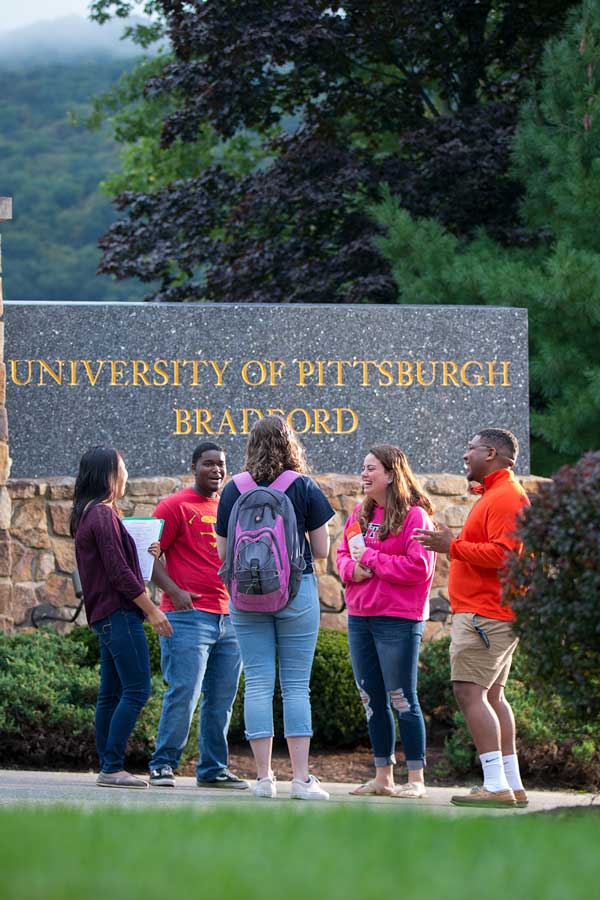 Visit Campus
We're happy to connect with you in whatever way you're most comfortable.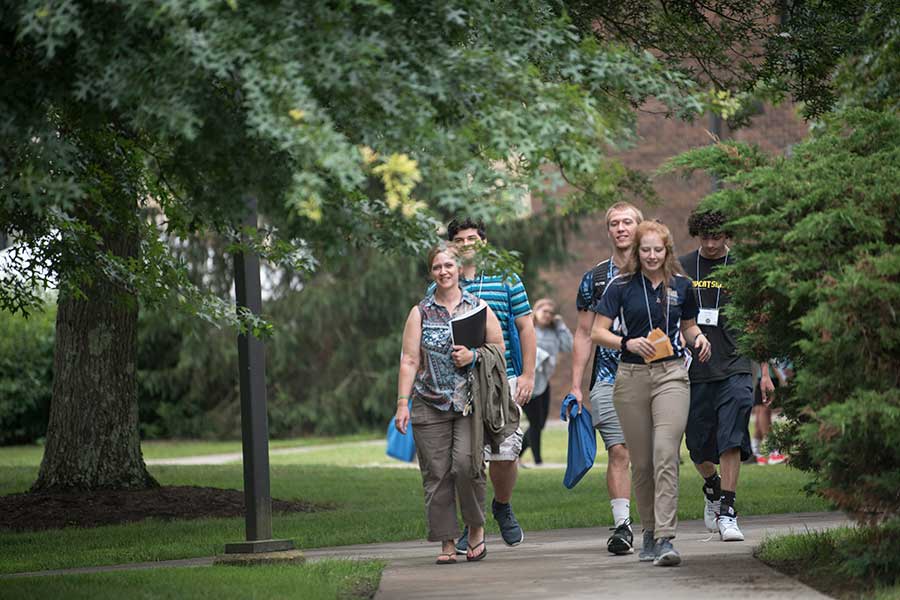 Daily On Campus Visits
Campus visits are opportunities to visit campus in small groups, meet with an admissions counselor and take a personal tour of campus. Appointments are available in the morning and afternoon most weekdays and includes complimentary lunch or dinner. Masks are optional in all campus buildings.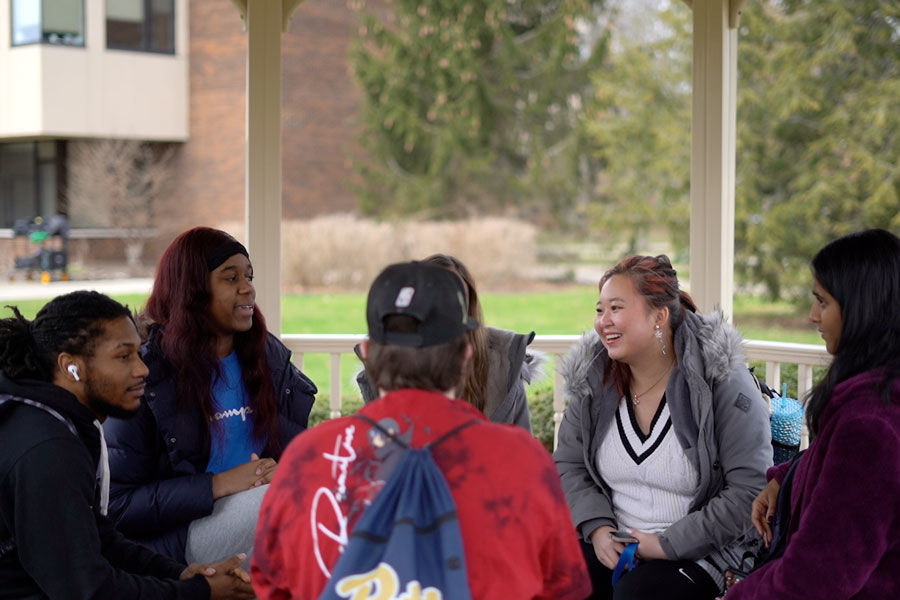 Open House
See Pitt-Bradford up close and in person.
Open House Events are scheduled on October 8, October 15, November 5 and November 12.
Meet our faculty and learn more about your major and our academic programs.
Chat with staff dedicated to helping you meet your educational goals.
Learn the "when, where and how" of the admission process and ask questions of our student panel during the scheduled program.
Tour campus with our student ambassadors and see why students from across the world pick Pitt-Bradford to pursue their college career. 
All Open House events begin in the Frame-Westerberg Commons building. Check-in begins at Noon. The day begins with a faculty and staff forum beginning at Noon in the University Room. There is an opportunity to chat with faculty from academic programs and staff from student support offices. Presentations begin promptly at 1 p.m.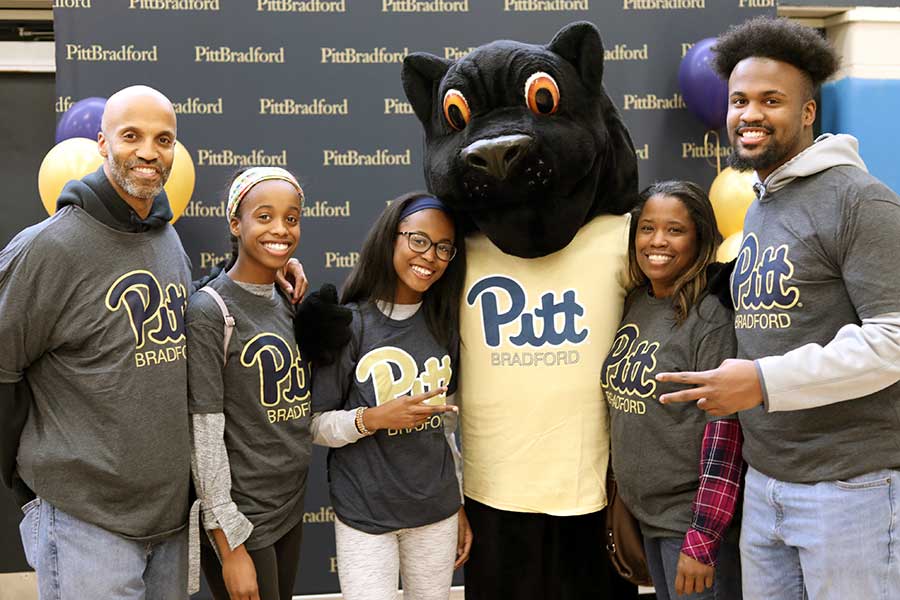 Not able to attend an open house or come to campus?  
Check out our Virtual Open House – Anytime!
View the topics that interest you.
If you like what you see and hear and have more questions – reach out and we will be glad to help.
admissions@upb.pitt.edu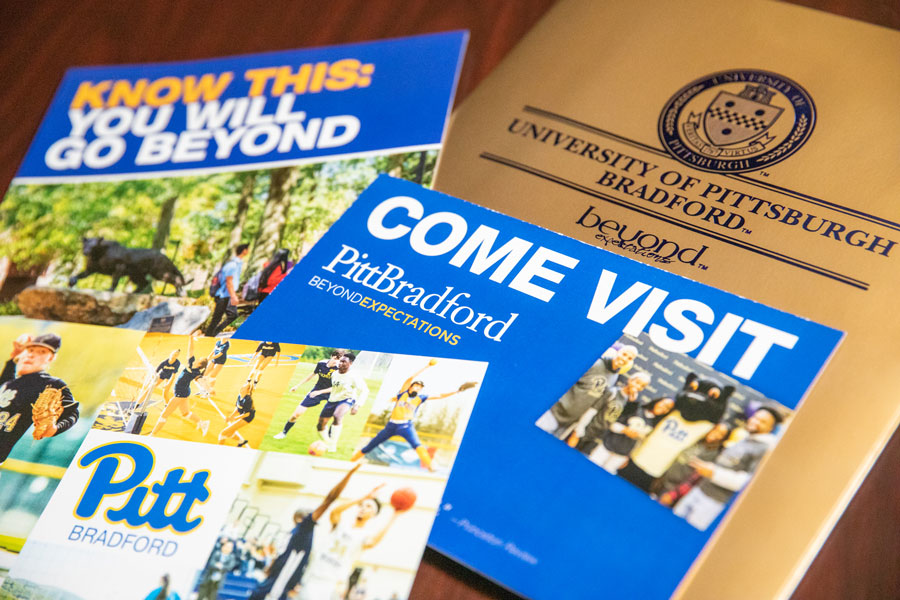 Our admissions team comes to you
If you live in Pennsylvania, Western New York or the NYC metro area, look for us this fall at a college fair near you.
 
Virtual tour
The best way to experience our campus is in person. The second-best way is to take our virtual tour. If you have any questions or need more information, give us a call at 1-800-872-1787 or send us an email.
Flip through our brochures.