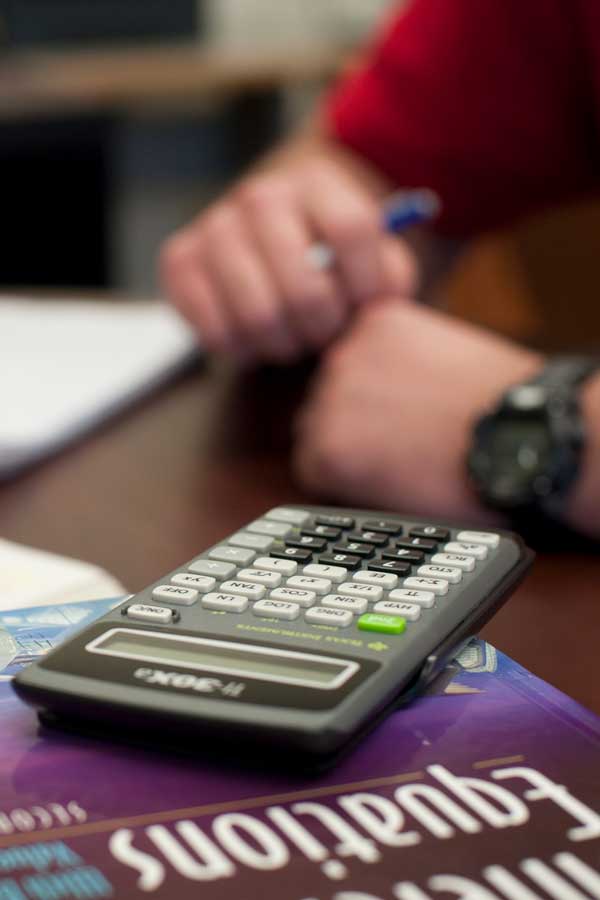 Applied Mathematics - BS
Solve real-world problems using mathematics.
WHY STUDY APPLIED MATHEMATICS?
Analysts and others use math to understand real problems such as population growth and AIDS-related issues. To help you gain those problem-solving skills, you'll work on interesting projects and learn how to use mathematical software to solve problems.
U.S. News & World Report ranked mathematicians 17th on the 100 Best Jobs list of 2019.
WHAT WILL I LEARN?
You'll learn how to model real-world phenomena from various areas, including business, engineering and science. You will develop reasoning, computational and communication skills that will help you throughout your life and careers.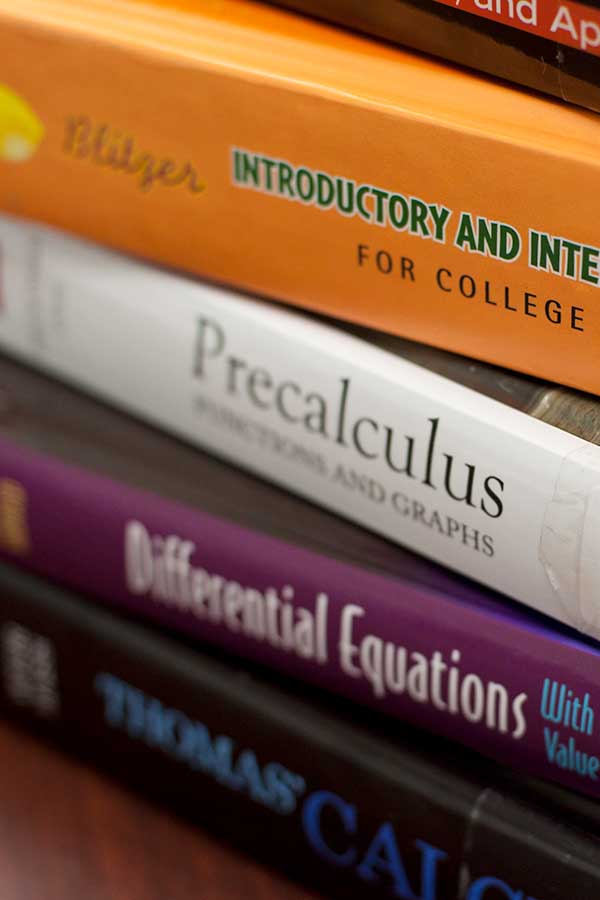 WHAT CAN I DO WITH A DEGREE IN APPLIED MATHEMATICS?
Job titles:
Actuary
Statistician
Intelligence Analyst
Product Analyst
Data Scientist
Mathematical Modeler
Quantitative Financial Analyst
Algorithms Engineer
Mathematics Teacher
Employers:
Academic institutions and research institutes
Analytics and forecasting organizations
Insurance companies
Government labs, research offices and agencies
Financial service and investment management firms
Consumer products companies
Communications services providers
Featured Courses in This Program
MATH 1303

Mathematical Modeling

An application of mathematical concepts and computer software to the formulation of models and solutions related to criteria ranking, decision making, biological modeling, environmental modeling, and optimization.

MATH 1309

Applied Problty And Statistics

Random events and probability spaces, conditional probability. Random variables, distribution of random variables, and parameters of distributions, central limit theorem. Populations, samples, and statistical inference. Point and interval estimation, hypothesis testing, regression analysis. Some work with SPSS computer package.

MATH 1317

Introduction To Scientific Computation

An introduction to scientific programming with the Python language and the use of computational mean-field, stochastic, dynamical, and statistical methods in the physical and life sciences. Prerequisite MATH 0201.GE Computational Sciences

MATH 1320

Operations Research

An introduction to operations research with emphasis on economic applications. The topics include formulation and solving of linear programming problems, integer programming, simplex method, transportation problems, and network models.
Mathematics is an extensive field, which can be used in many areas and helps visualize the natural world. Buddy Miller, an applied mathematics major from Bradford, PA