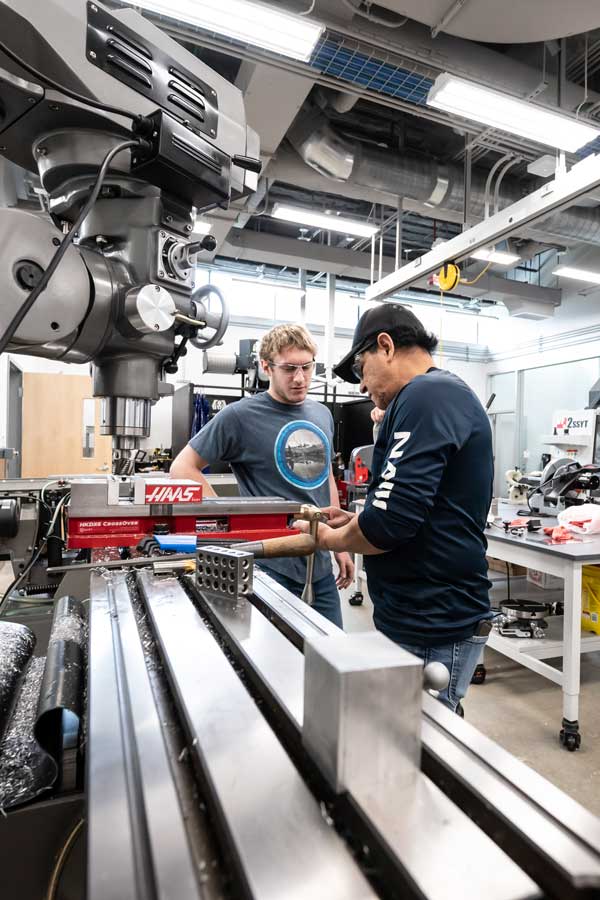 Mechanical Engineering Technology - BS
We've built a new building designed just for you.
Why study mechanical engineering technology?
In your lifetime, humanity will face some of its greatest challenges – from rebuilding and upgrading the country's airports, bridges and dams to generating clean energy, irrigating farmland and designing and shoring up levees. With a mechanical engineering technology degree, you can find solutions and put them to work. Those who study engineering technology learn hands-on about how math and science are used in the real world. Those who work in engineering technology work to solve important problems while being well paid.
What will I learn?
You'll learn welding. And calculus and chemistry. You'll learn about the strengths of materials and test them in the lab. You'll learn about engineering design, thermodynamics, sensors and automation. How to identify a challenge, propose a solution, work with a team and test an idea. You'll build your own prototypes in the machine shop and test them in the fluids lab, all in our state-of-the-art new George B. Duke Engineering and Information Technologies Building that we built just for you.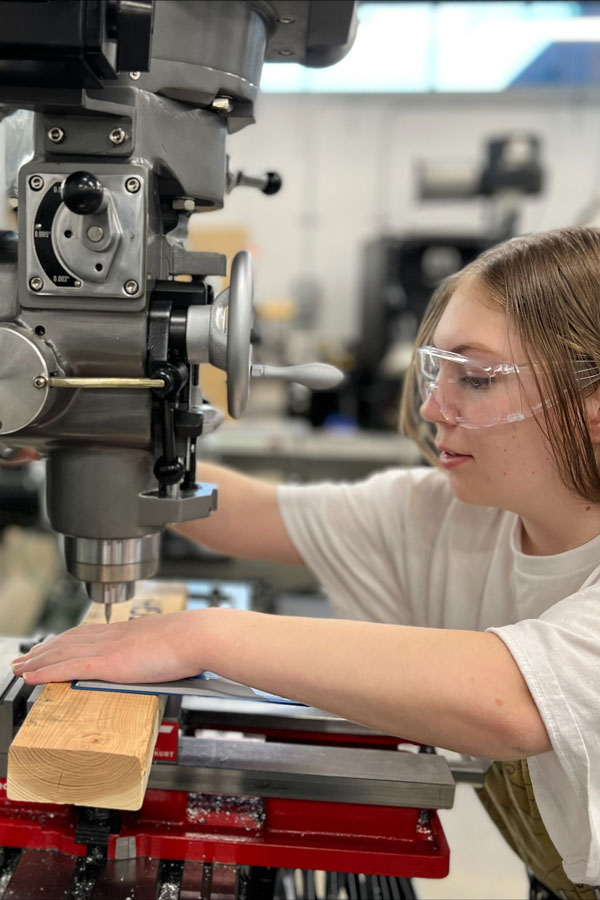 What can I do with a degree in Mechanical Engineering Technology?
You can do most jobs that require an engineering degree, including designing and fabricating, managing automated machinery, overseeing an industrial process or developing a new one.
Employers:
Manufacturers
Local, state and federal government
Professional, scientific and technical services
Utilities
Agriculture
Job titles:
Consulting engineer
Product and materials testing technologist
Quality management engineer
Industrial engineer
Product engineer
Product manager
Transportation engineer
Automotive engineer
Design engineer
Technical sales rep
Featured Courses in This Program
MET 1061

Course 1 Name

Manufacturing Laboratory

Course 1 Description

Through a series of experiments and exercises, understanding of key CNC concepts are developed. Particular focus is placed on computer/machine tool inter-relationships in manufacturing and design.

MET 1161

Course 2 Name

Manufacturing Processes

Course 2 Description

An overview of a variety of manufacturing processes that are available to process materials into finished products. Special emphasis is placed on the traditional processes from the standpoint of production methods, sequence of operations, and economic decision analysis. The impact of computer-aided design (CAD) using numerically controlled equipment to perform these processes and the integration of automation into manufacturing processes is introduced.
Pre-requisites: Strength of Materials and Strength of Materials Lab