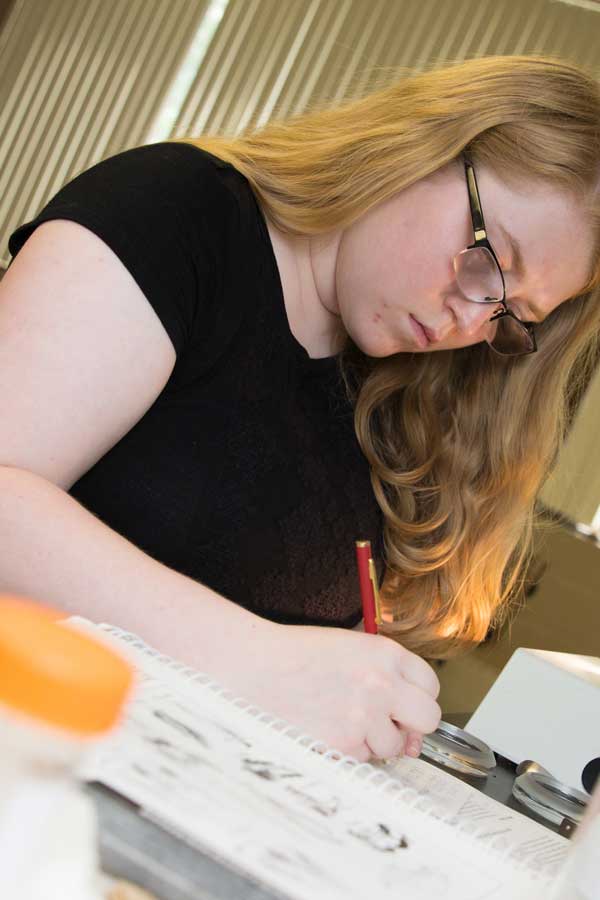 Pre-Dentistry
Good dental health is important – as well as a great smile – and dentists can help people have both.
WHY STUDY PRE-DENTISTRY?
Dentist was #4 on the 100 Best Jobs list by U.S. News & World in 2019, and orthodontist was a close second at #5.
If you want to be a dentist, you will need to take many prerequisite courses that dental schools require. We will work closely with you to make sure you have taken the appropriate courses.
WHAT WILL I LEARN?
You'll get a solid foundation in the biological sciences, physical sciences, and behavioral sciences so you will do well on the DAT exam that most dental schools require. The undergraduate research and dentist shadowing experiences you get will help you be a strong candidate in today's competitive dental school application process.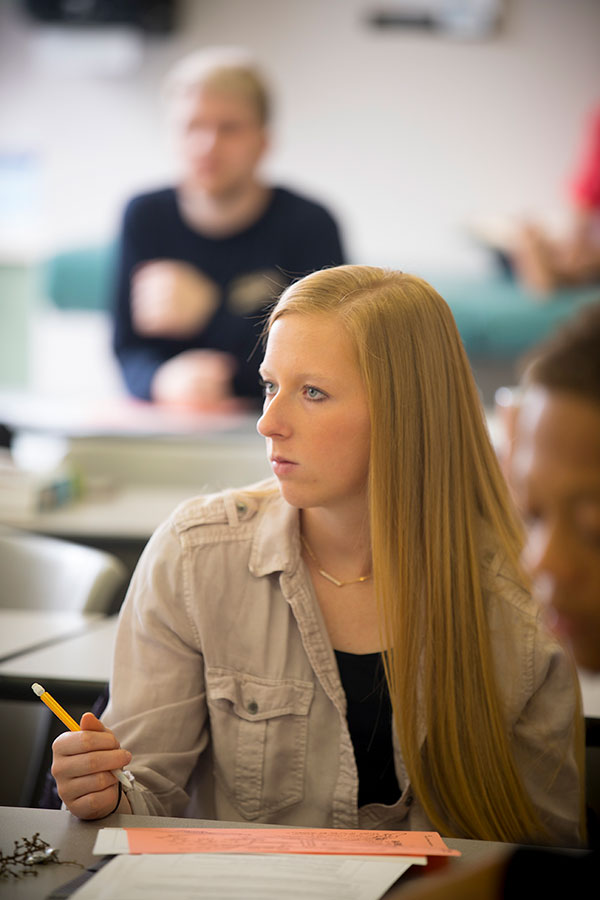 WHAT CAN I DO WITH A DEGREE IN PRE-DENTISTRY?
You'll have many opportunities to complete other recommended activities that the dental schools are looking for, such as undergraduate research and dentist shadowing.
Job titles:
Dentist
Oral surgeon
Orthodontist
Employers:
Dentist offices
Hospitals
Biomedical research labs
Dental schools
Featured Courses in This Program
BIOL 1310

Course 1 Name

Animal Physiology

Course 1 Description

This course provides an introduction to animal structure and function. Basic mechanisms of physiology related to major systems will be covered, including neurobiology, endocrinology, movement, circulation, gas exchange, digestion, and ionic and osmotic balance. The course will use a comparative approach that emphasizes how physiological differences among species have evolved based upon the need for the animal to adapt to the environment. Three hours of lecture per week. Prerequisites BIOL 0101 and 0102.

BIOL 0222

Course 2 Name

Human Anatomy And Physiology Lab 1

Course 2 Description

A study of the gross and microscopic anatomy, physiology, and homeostatic mechanisms of the human body, stressing the relationship of structure to function. This semester covers cell types and tissues and the cellular processes of osmosis, diffusion, and active and passive transport; the integumentary system; the skeletal system and joints and bone metabolism; the muscular system and mechanisms of muscular contraction; the nervous system, mechanism of nerve impulse conduction, and the special and somatic senses. Three hours of lab per week.

BIOL 1302

Course 3 Name

Microbiology

Course 3 Description

Principles of microbiology and immunology including the morphology, physiology, taxonomy, genetics and ecology of micro-0rganisms. Viruses, prokaryotes and eukaryotic micro organisms including algae, fungi and protozoa will be studied.

BIOL 1306

Course 4 Name

Neurobiology

Course 4 Description

The biology of nervous systems will be studied at various levels, including the cellular and molecular biology of neurons, sensory systems, motor control, and higher cortical functions in humans. All topics are viewed across phyla and from an evolutionary perspective. The course will emphasize scientific reading and oral communication of scientific material. Three hours of lecture and four hours of lab per week.
For outstanding freshman applicants who meet the eligibility requirements, the University of Pittsburgh offers a limited number of freshman guarantees to some of its most competitive graduate and professional programs, including to Pitt's School of Dental Medicine.