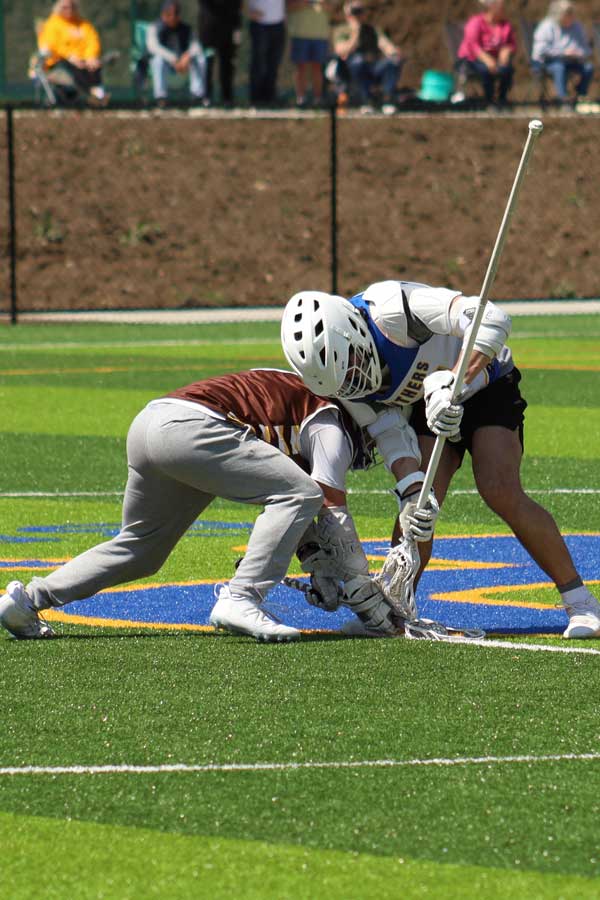 Sport and Recreation Management - BS
Take your love of sports and make it pay off for you in the working world.
WHY STUDY SPORT AND RECREATION MANAGEMENT?
You'll be able to customize your program. Yes, there will be courses you'll be required to take. But then, you can pick a minor or concentration that will match what you want to do after graduation.
You'll also learn by doing. Get great experience on an internship. That will look great on a resume. Our students have interned with the Washington Wild Things baseball team, D.C. United major league soccer club and Pine Acres Country Club.
WHAT WILL I LEARN?
You'll study all of the aspects of sport management, including the psychology of sport, how to manage and market a sport or recreation organization, and the legalities involved in this field.
WHAT CAN I DO WITH A DEGREE IN SPORT AND RECREATION MANAGEMENT?
With your degree, you'll have lots of career opportunities to choose from. Work for a sports team. Be a sports information director at a college or university. Work in sports media or sports law. Manage recreational programs for national or state forests. Head a fitness center. Or, take what you know and go to graduate school.
Job titles:
Athletic representative/agent
Country club manager
Field maintenance director
Fitness center manager
Promotions manager
Sports marketing specialist
Health club manager
Corporate fitness director
Youth sports director
Sports public relations director
Employers:
Sports teams
Public recreation facilities
Health/fitness center
Schools, colleges or universities
Sports marketing
Nonprofit organizations
Facility and event management organizations
Featured Courses in This Program
HPRED 0210

Course 1 Name

The Governance And Management Of Sport

Course 1 Description

An investigation of the scope of the sport and recreation industries, a growing major business enterprise in the world. Attention focuses on how the managerial process relates to sport and recreation organizations, their products, and their services.

HPRED 1301

Course 2 Name

Sports Marketing

Course 2 Description

A survey of the principles and techniques used by professionals in the areas of sports information, marketing, and promotions. Course content will include the development of media relations and marketing plans, and the utilization of sport specific statistical information unique to athletic programs.

HPRED 1310

Course 3 Name

Ethics And Leadership In Sport

Course 3 Description

An in-depth analysis of ethics and leadership as they pertain to professionals and managers within the realm of sport and recreation.

HPRED 1425

Course 4 Name

Sport Economics And Finance

Course 4 Description

Provides students with an improved understanding of issues relating to sport economics and finance. Students will expand their skills in financial analysis and planning while simultaneously developing an appreciation for the financial decision-making process in the complex world of sport. The course will include the following topics: organization, accountability, financial planning, purchasing, revenue streams, sponsorship, licensing, franchises, box office operations, retail operations, customer retention, fund-raising, financial risk management and payroll procedures.
The thing I like best about Pitt-Bradford is I get a degree from a great university, and the experience has helped me grow as a person. Matthew Marynchak, a sport and recreation management major from South Park, PA.