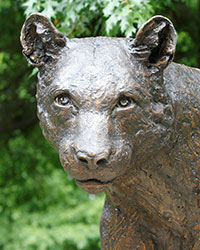 Degrees and Credentials
Doctor of Nursing Practice - Gannon University, Erie, PA - 2021
Post-Graduate Certificate - Family Nurse Practitioner - University of Nevada Las Vegas, Las Vegas, NV - 2016
M.S.N - Education Specialist - Western Governors University, Salt Lake City, UT - 2015
B.S.N - University of Pittsburgh at Bradford, Bradford, PA - 2012
A.S.N - University of Pittsburgh at Bradford, Bradford, PA - 2008
Short Bio
Dr. Leslie is an alumni of Pitt-Bradford's ASN and BSN programs. After becoming a registered nurse, he worked in the emergency room, critical care, hospital supervision, and prehospital critical care transport. He earned his Family Nurse Practitioner certificate from the University of Nevada in Las Vegas and returned to the area to work in internal medicine with the Commonwealth of Pennsylvania Department of Corrections. Since leaving the correctional system, Dr. Leslie works as an emergency medicine specialist in both community hospitals and a large trauma center. His doctoral capstone focused on subpopulation health, and he used his research and expertise to develop the upper-level Special Topics BSN course for Pitt-Bradford: Subpopulation Health.
In his spare time, Dr. Leslie is an avid minor-league baseball fan, and enjoys reading, cooking, and watching community theater.
Academic Focus
Dr. Leslie teaches in both ASN and BSN nursing courses. His clinical specialties include medical/surgical nursing, emergency care, subpopulation health, and trauma.
Research, Accomplishments, and Publications
2015 - Poster Presentation - "Perceived Barriers of End-Tidal Capnography Use in a Rural Appalachian Acute Care Hospital"
Sigma Theta Tau 43rd Biennial Convention - Aria Resort and Casino, Las Vegas, NV.