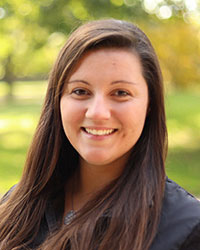 Short Bio
Chelsea Schwab has been the University of Pittsburgh at Bradford's head men's and women's swimming coach since 2019.  
Before joining Pitt-Bradford, she served as the Bradford Area High School's head coach for boys' and girls' varsity swimming from 2016 to 2019. Additionally, Schwab has served as the head coach for the City of Bradford boys and girls summer swim team since 2011.
Schwab attended Pennsylvania State University at University Park, where she graduated in 2015 with a Bachelor of Science in community and economic development. While attending Penn State, Schwab competed in club swimming.
In addition to her duties as a coach, Schwab also serves as the Aquatics Director for Pitt-Bradford.