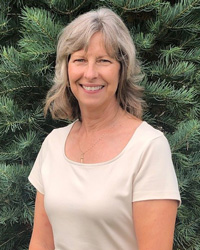 Degrees and Credentials
B.A. Public Relations , University of Pittsburgh at Bradford 2015
A.A. Liberal Studies , University of Pittsburgh at Bradford 2008
Short Bio
Jody joined Pitt-Bradford in August 2001 as a part-time administrative assistant in the President's Office. In 2002, she moved to the position of full-time administrative assistant for Business Management and Social Sciences. After the restructuring of the academic divisions, she was assigned to the Division of Behavioral and Social Sciences. In August 2007, she moved to her current position in the Division of Management and Education.
Jody really enjoys working with area principals and teachers to place Education Program students in their schools and classrooms. She is proud of the growth in the students as they progress from their first placements in the field to the completion of their student teaching.
Jody is a native of Bradford. She has two daughters, and both are graduates of Pitt-Bradford. In her spare time, Jody enjoys spending time with family, gardening, reading, skiing and snowshoeing.