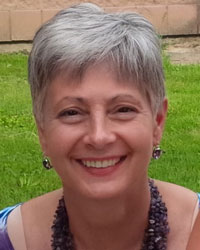 Degrees and Credentials
Ph.D. SUNY - Buffalo
M.A. Anthropology, SUNY - Buffalo
M.S. Nursing, SUNY - Buffalo
B.S. Nursing, Niagara University
Diploma Nursing Education , Niagara College Mack School of Nursing
Short Bio
Dr. Lisa Fiorentino has been a member of the nursing faculty at Pitt-Bradford since 1985 and served as Director of Nursing & Radiological Science for over 22 years, and more recently, the Center for Rural Health Practice.
Dr. Fiorentino instructs undergraduate nursing education and general education courses, engaged in the development, administration and management of the undergraduate programs in nursing and radiological science, and had oversight of five nursing national accreditations spanning 25 years. She is active in the local-regional community and has worked collaboratively with the University of Pittsburgh, School of Nursing, now spanning more than 25 years, in order to advance the education and practice of nursing in North Western Pennsylvania.
Dr. Fiorentino's training and skills have enabled her to engage in scholarly activities on the impact of culture on client care, and bring other paradigms and perspectives to teaching and students, in their roles as culturally competent providers of care.
Dr. Fiorentino is an avid figure skater and former ice hockey player-- her favorite teams and players include the Buffalo Sabres, the Detroit Red Wings, Bobby Orr, Gilbert Perreault, and Stevie Yzerman.
A member of the Chicken Farmers of Ontario, Dr. Fiorentino has been an owner/producer of Ontario poultry for over 40 years within a family business of growers, processors, and distributors that has been in the poultry business for 100 years.
In addition, she enjoys walking, cycling, snowshoeing, cooking (particularly Italian cuisine), movies (comedy), music (all kinds), Chinese opera, playing the piano, and spending time in New York City. Dr. Fiorentino sailed on the fall 2004 Semester at Sea around the world voyage, traveling to nine different countries during the 100-day trip.
Academic Focus
Courses taught include:
NUR 0106 Succeeding in Nursing Education
NUR 0212 Comprehensive Nursing (Leadership)
NUR 1302 Professional Nursing Concepts
NUR 1310 Ethical Dimensions of Professional Practice
NUR 1401 Nursing Research
NUR 1415 Field Research Methods
NUR 1455 Nursing Leadership
PEDC 0174 Fundamentals of Ice Skating
FS 0102 Freshman Seminar
Research, Accomplishments, and Publications
National Network/Libraries of Medicine Mid-Atlantic Region.  Health Professionals and Public Health Workers Special Advisory Group
Upper Allegheny Health System (Kaleida Health), Board Member (Quality Committee, Chair; 2020 Selection Committee CEO/President, Co-Chair)
Friendship Table, Board Member
Professional Affiliations:
Accreditation Commission for Education in Nursing (formerly the National League for Nursing Accrediting Commission), Program Evaluator for Baccalaureate and Higher Degree Nursing
American Anthropological Association
American Nurses Association
Niagara Falls Skating Academy (formerly Stamford Skating Club)