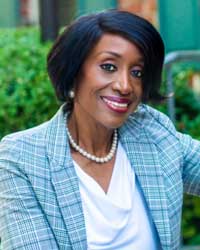 Degrees and Credentials
EPh.D. Education, Jackson State University
M.S. Psychology, Alabama A & M University
B.S. Sociology, Alabama A & M University
Short Bio
Dr. Thompson came to Pitt-Bradford with 30 years of professional experience.  Seventeen of those years have been dedicated to designing and delivering holistic academic support services to students at Alabama A & M University. Her most recent experiences include being the executive director of the Freshman Academy and the Title III Activity Director for the HBCU2-Enhancing Student Success and Engagement initiative that incorporates academic advising, academic recovery, early alert systems, service learning and the tutorial assistance network.
Before being promoted to those roles, she was the director of TRIO Special Programs and a program specialist where she advised and counseled students.
Dr. Thompson earned her doctorate in education at Jackson State University and her master's degree in psychology and bachelor's degree in sociology, both from Alabama A & M University.