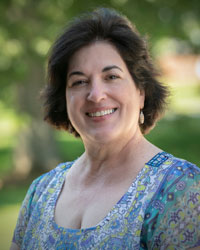 Degrees and Credentials
Ph.D., Forensic Toxicology, University of Maryland, Baltimore
B.A., Biology, Mary Baldwin University
Short Bio
Dr. Choo earned her Ph.D. from the University of Maryland – Baltimore in conjunction with the National Institute on Drug Abuse, where she studied in utero drug exposure. Her research involved analyzing drugs of abuse and their metabolites in complete biological matrices and relating the concentrations to neonatal outcomes.
Prior to joining Pitt-Bradford, Dr. Choo taught at Pitt-Titusville after completing a fellowship at the National Institute on Drug Abuse, Chemistry and Drug Metabolism Division in Baltimore.
Academic Focus
Dr. Choo currently teaches the Introduction to Cell and Molecular Biology, Human Biology, Microbiology and Capstone in Biology. She enjoys collaborating with students and colleagues in undergraduate research.
Research, Accomplishments, and Publications
https://scholar.google.com/citations?hl=en&user=mM8w0JIAAAAJ