Accounting - BS
Provide the analysis that will help businesses make financial decision and be front and center as part of a management team.
WHY STUDY ACCOUNTING?
Accountants do much more than just crunch numbers. They work with businesses to develop strategies. They collaborate with investors to analyze mergers and acquisitions. They work with boards of directors and all types of organizations to measure and communicate financial results. U.S. News & World Report ranked accountants 24th on the list of 100 Best Jobs in 2019.
WHAT WILL I LEARN?
You'll study financial accounting and strategic cost management. You'll take a deep dive into corporate incomes taxes, auditing, corporate finance and investments. You'll also have the chance to intern with a public accounting firm, which will look great on a resume.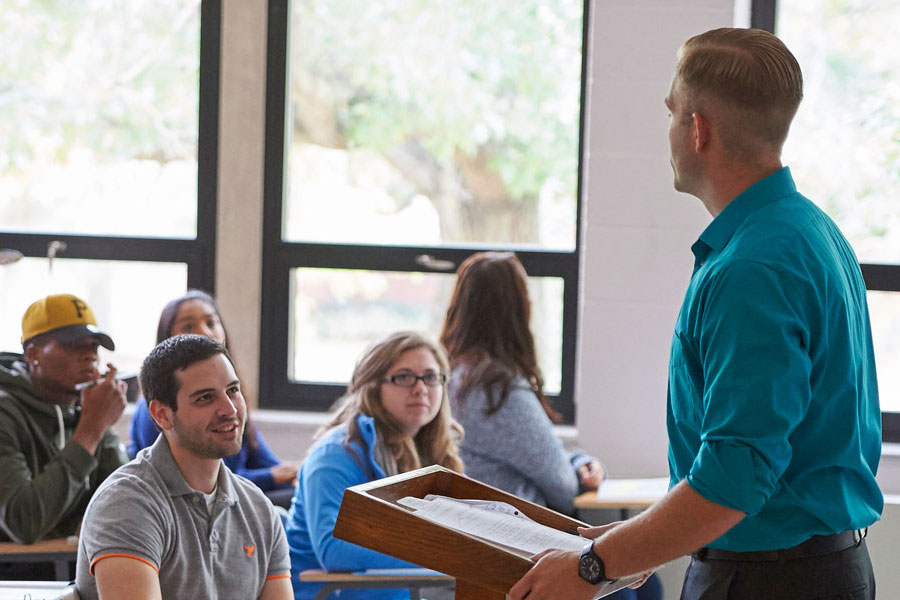 WHAT CAN I DO WITH A DEGREE IN ACCOUNTING?
Once you earn your accounting degree, you'll be on track to get certified and become a certified public accountant, which will prepare you to work just about anywhere. A small business or large corporation. For the government such as the FBI, IRS or the DEA. In an accounting firm. Or, you could be a forensic accountant and help detect fraud and money laundering.
Job titles:
Accountant
Internal auditor
Financial controller
Mortgage representative
Actuary
Bank manage
Bookkeeper
Budget analyst
Consumer credit officer
Financial analyst
Employers:
Accounting firms
Banks
Consulting firms
Corporations
Financial service companies
Government agencies
Industry
Nonprofit organizations
School systems
Featured Courses in This Program
ACCT 0201

Course 1 Name

Financial Accounting Concepts

Course 1 Description

This course provides the fundamentals of accounting principles and practices. It presents information on the decision-making processes to those external to the business owners, investors, potential investors, creditors, and the public at large.

ACCT 1303

Course 2 Name

Strategic Cost Management

Course 2 Description

This course focuses on advanced topics in cost and managerial accounting. Emphasis is on standard cost systems and variance analysis; absorption and variable costing; capital budgeting techniques and income tax impact assessment; and short and long range forecasting and reporting.

ACCT 1305

Course 3 Description

This course presents principles and procedures of auditing, accepted auditing standards, internal control, audit objectives and reports, form preparation, use of audit work papers, and audit evidence.
I began my job at Allegheny Bradford Corp. the day after graduation all thanks to Pitt-Bradford. Destiny Fitton '19, accounting assistant