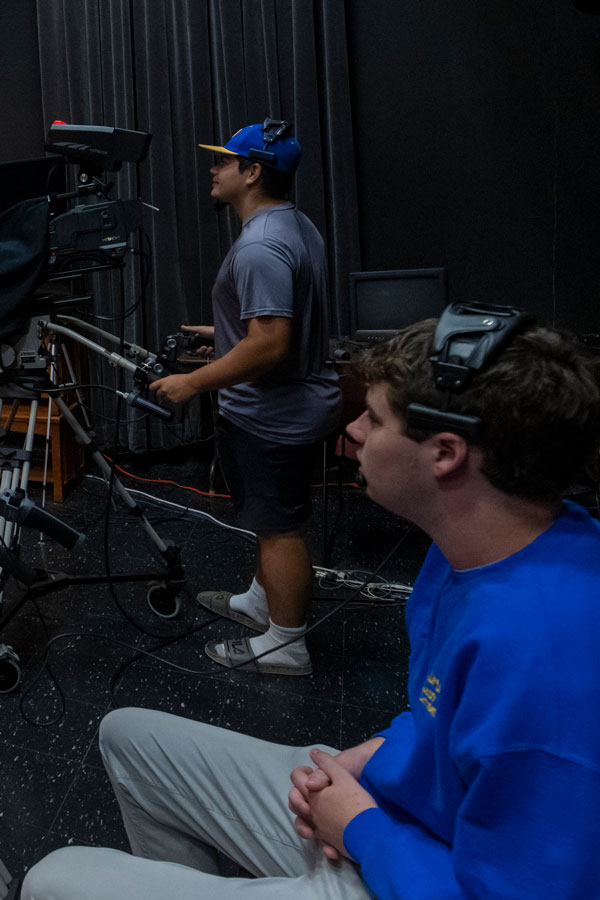 Broadcast Communications - BA
Get hands-on experience in our all-digital facilities to secure your spot in our media-rich world.
WHY STUDY BROADCAST COMMUNICATIONS?
You'll get lots of experience in our broadcast communications programs. Help make a television commercial for a local business, produce television and radio programs, or work as a DJ at the campus radio station. Many of our broadcast communications students also intern locally and regionally.
WHAT WILL I LEARN?
You'll work on our latest video production gear: our advanced video and audio editing systems and our fully equipped audio production booth. They'll be the kinds of facilities you'll use when you land your first job. Actually, our facilities may be even better than what you'll be using when you graduate.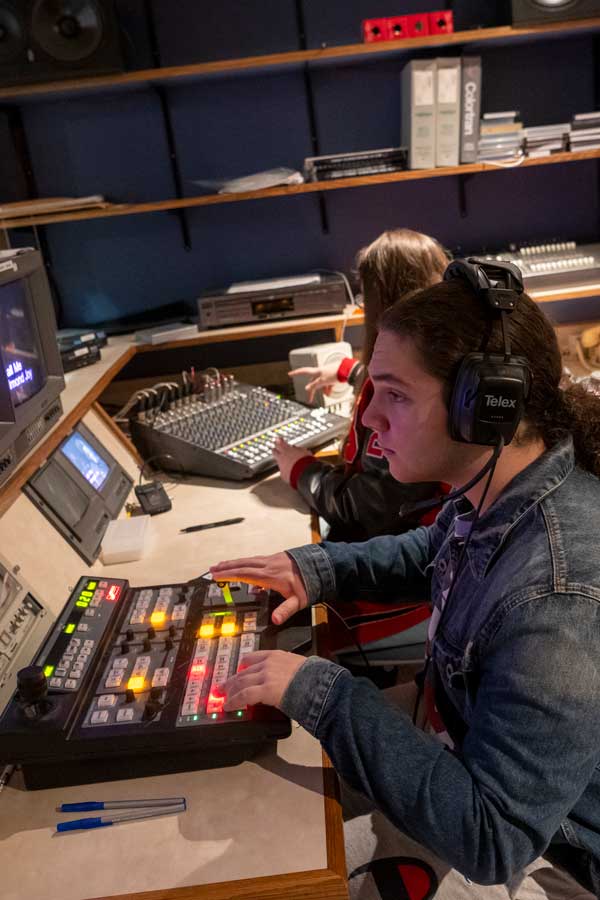 WHAT CAN I DO WITH A DEGREE IN BROADCAST COMMUNICATIONS?
Once you have your broadcast communications degree, you'll be prepared for many types of positions.
Job titles:
Announcer 
Director assistant
Producer
Production assistant
Director
Media sales
Video editor
TV news reporter
News director
Disc jockey
Employers:
Television station
Radio station
Cable TV company
Video production house
Motion picture studio
Sports team
Publishing company
College or university
Advertising agency
Featured Courses in This Program
COMM 0103

Course 1 Name

Broadcast Journalism

Course 1 Description

Theories and principles of broadcast journalism with practical experience in writing news stories for radio and television. Analysis of broadcast news program procedures.

COMM 0202

Course 2 Name

Radio Production

Course 2 Description

Training in studio operations and procedures. Students will develop and produce public service announcements, commercials, interviews, radio drama, news, and music programs.

COMM 0203

Course 3 Name

Digital Video I

Course 3 Description

Basic concepts and techniques used in television studio production. Students will design and produce short television programs.

COMM 1401

Course 4 Name

Broadcast Programming And Management

Course 4 Description

A survey of programming techniques used in radio and television and a study of the organizational structure of broadcast stations including responsibilities of station personnel. Analysis of management decision-making processes with emphasis on policies, sales, and program selection.
MORE TO KNOW
Our broadcast communications graduates have high-profile careers and have made their mark on the media world. Christine Wolski '91, a producer for WETA public television in Washington, D.C., earned an Emmy Award for a magazine program she co-produced. Jennifer Lewke '05, an investigative reporter with WHEC-TV in Rochester, has won several awards, including an Edward R. Murrow Award. Tom Lucas '93 is a studio director at ESPN.
I really enjoyed being on the air in radio and television, but I also loved the behind-the-scenes aspects. Austin Stephens '18