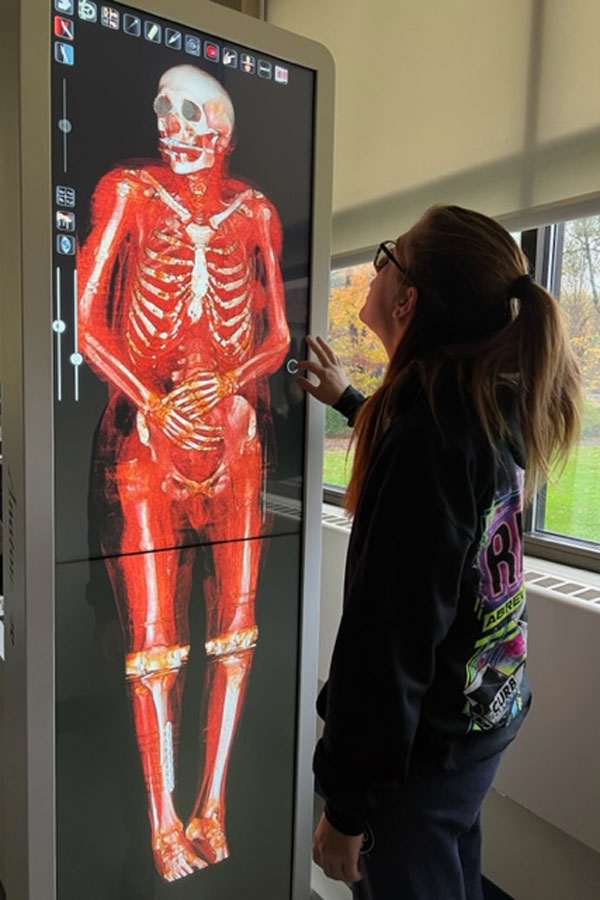 Forensic Science - BS
Take a lead role in crime scene investigation or laboratory analysis.
WHY STUDY FORENSIC SCIENCE?
Forensic science technicians play an important role in the criminal justice system by analyzing physical evidence and providing scientifically based information.
WHAT WILL I LEARN?
You'll complete coursework in criminal justice and learn how police agencies and the courts operate. In your biology, chemistry and mathematics courses, you'll discover the science behind forensic investigation. You'll choose a concentration in either biology or chemistry, which will give you the in-depth knowledge you'll need. You'll also get your hands dirty in the lab and in the Crime Scene Investigation House to analyze drugs, hair and fiber, DNA or conduct other analyses for your senior capstone project.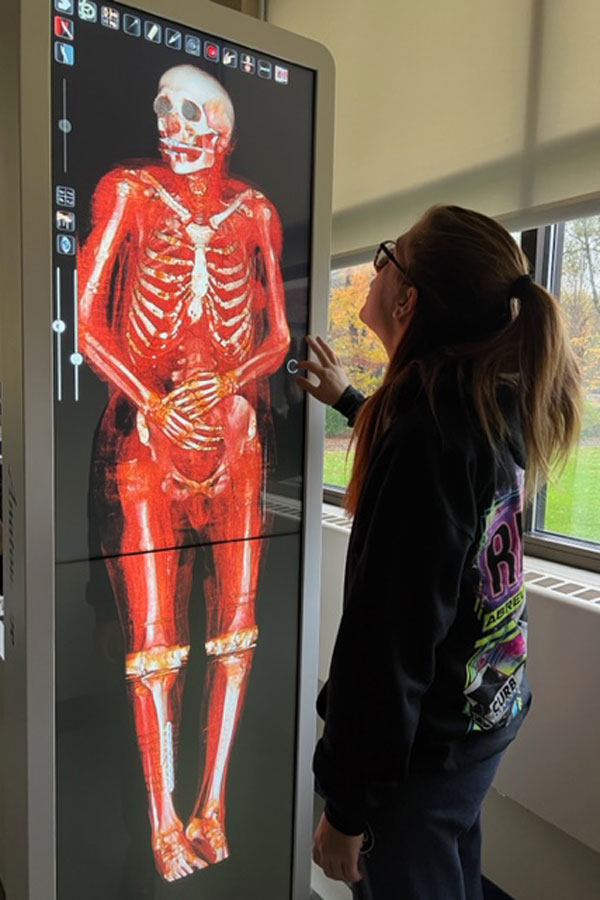 WHAT CAN I DO WITH A DEGREE IN FORENSIC SCIENCE?
You'll be prepared to work as a forensic scientist in industry and government labs as well as forensic science labs.
Job titles:
Arson investigator
Bloodstain pattern analyst
Computer forensics examiner
Crime lab technician
Crime scene investigator
DNA analyst
Forensic accountant
Intelligence officer/analyst
Serologist
Toxicology medical technician
Employers:
State/federal government
Police departments
Morgues
Crime labs
Coroners' offices
Law offices
Pharmaceutical industries
Hospitals
Featured Courses in This Program
ADMJ 0230

Course 1 Name

Intro To Forensic Science

Course 1 Description

This course examines forensic techniques commonly used in criminal investigations such as: crime scene reconstruction, hair, fiber, soil, inorganic and organic analysis, spectroscopy, microscopy, toxicology, fingerprints, firearms, and DNA. The description, scientific underpinnings, and limitations of forensic techniques are discussed. The course gives students a background in scientific tools available to investigate crime.

ADMJ 1325

Course 2 Name

Criminal Evidence/investigation

Course 2 Description

This course provides an introduction to criminal evidence. The topics include how evidence is collected and developed, the different types of evidence, the legal standards for admissibility of evidence, and the role of evidence in criminal investigation.

ADMJ 1330

Course 3 Name

Criminal Forensics 1

Course 3 Description

This course will allow students to demonstrate basic criminal forensic investigative skills. Students will be exposed to ""hands-on"" fieldwork regarding criminal investigations. This course will focus on several types of crime scene scenarios to include, but not limited to: arson; assault; burglary; drug; robbery; sexual assault; and homicide investigations. This course will also provide students with the ability to apply basic skills used in criminal investigations to include: securing and processing crime scenes; interviewing witnesses and suspects; report writing and search warrant documentation preparation; and the practical application of criminal procedure and courtroom testimony.

ADMJ 1430

Course 4 Name

Criminal Forensics 2

Course 4 Description

This course will allow students to demonstrate advanced criminal forensic investigative skills. Students will focus on several types of advanced indoor and outdoor crime scene scenarios, specifically concentrating on violent criminal investigations. The various scenarios will include multiple homicides, criminal profiling; sex-related homicides; homicides made to appear as accidents; homicides made to appear as suicides; handling buried body cases; murder-suicide; infant abductions and SID cases.