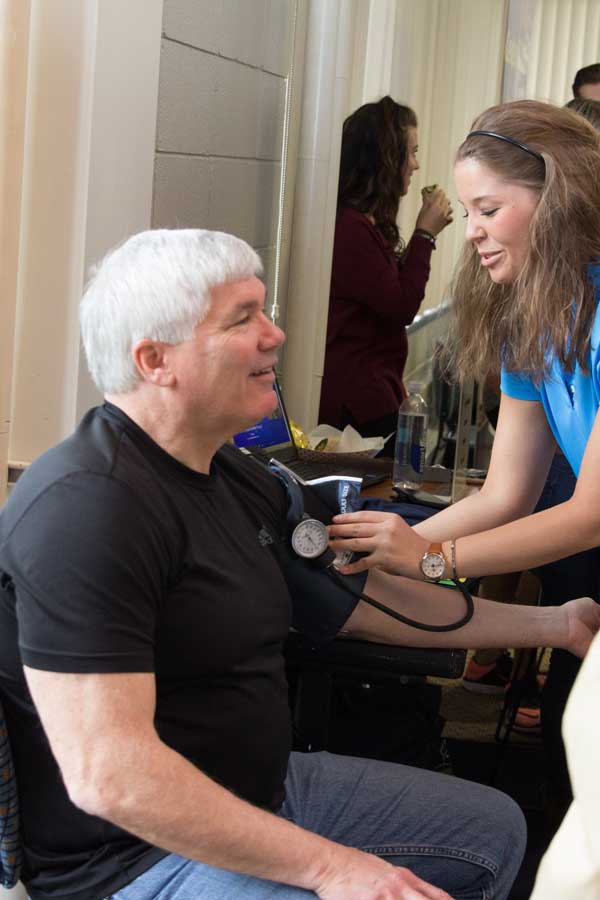 Pre-Physician Assistant
As a physician assistant, you'll practice medicine under the supervision of a licensed physician. You'll examine and treat patients. You'll treat minor injuries. Prescribe medicine. Order and analyze lab tests and X-rays.
WHY STUDY PRE-PHYSICIAN ASSISTANT?
Physician assistants are in demand. U.S. News & World Report ranked physician assistants third on the list of 100 Best Jobs in 2019.
If that sounds like the career for you, you'll need to earn a physician assistant master's degree. But your first step will be to get your bachelor's degree here. You can choose any major.
WHAT WILL I LEARN?
You'll get a solid foundation in the biological, physical and behavioral sciences, and you'll take many of the prerequisite courses that graduate programs require.
WHAT CAN I DO WITH A DEGREE IN PRE-PHYSICIAN ASSISTANT?
You'll get the required hands-on clinical experiences, opportunities and other highly recommended activities that the physician assistant schools like to see, such as undergraduate research, physician assistant shadowing and community service.
Employers:
Medical clinics
Hospitals
Biomedical research labs
Physician assistant training programs
Featured Courses in This Program
BIOL 0212

Human Anatomy And Physiology 1

A study of the gross and microscopic anatomy, physiology, and homeostatic mechanisms of the human body, stressing the relationship of structure to function. This semester covers cell types and tissues and the cellular processes of osmosis, diffusion, and active and passive transport; the integumentary system; the skeletal system and joints and bone metabolism; the muscular system and mechanisms of muscular contraction; the nervous system, mechanism of nerve impulse conduction, and the special and somatic senses. Three hours of lecture per week.

BIOL 1302

Microbiology

Principles of microbiology and immunology including the morphology, physiology, taxonomy, genetics and ecology of micro-0rganisms. Viruses, prokaryotes and eukaryotic micro organisms including algae, fungi and protozoa will be studied.

BIOL 0101

Introduction To Cell And Molecular Biology

Designed for the student majoring in biology. Introduces basic concepts about cell structure and function, including the wide variety of macromolecules that play key roles in living systems. The genetic mechanisms by which hereditary information is passed down from one generation to the next will be discussed. Three hours of lecture and three hours of lab per week. Ge: life sciences

PSY 0101

Introduction To Psychology

An introduction to psychology and the major subfields of psychology. Topics include: experimental psychology; research methodology and statistics; learning; memory; brain and behavior; perception; human development; assessment techniques; personality theories; social psychology; psychological disorders and treatment.