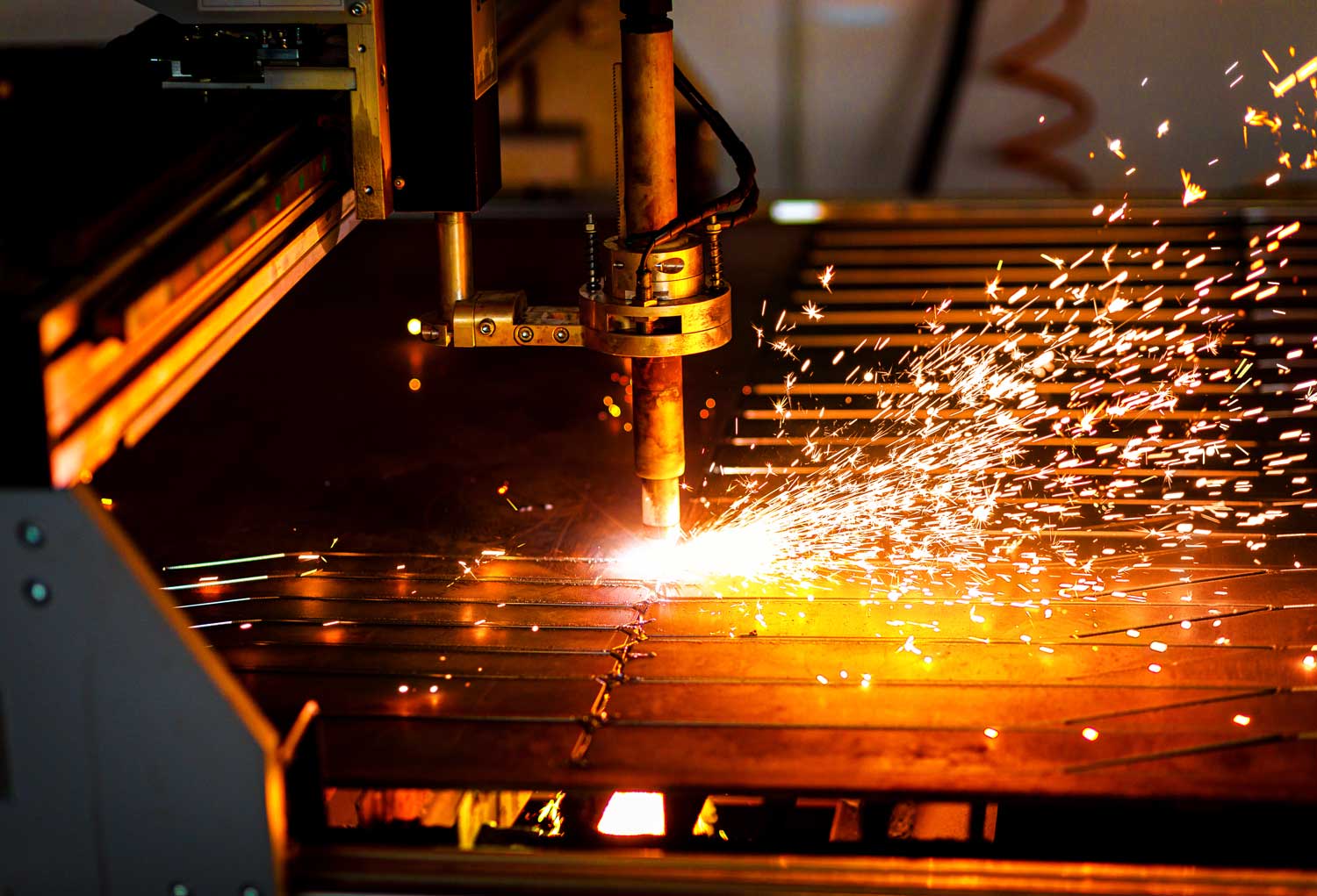 These unique spaces will occupy both floors:
A circuit lab with bench space for soldering, function generators, analog and digital microcontrollers, spectrum analyzer, and oscilloscopes.
A measurements lab for the energy engineering and energy science and technology programs, where students will be able to work with sensors and automation in a space containing programmable logic controllers, wireless sensing hardware, ultrasonic flaw detectors, and more.
A machine shop with computer-controlled plasma cutter, variable speed drill presses, band saws, machine presses, disc and belt grinders, welders, and rapid prototype machines. Students will be able to create prototypes, then test them in the strength and materials or fluid dynamics lab.
Strength and materials lab, where students can test, measure, and destroy their creations by pulling, pushing, and hitting them with a compression/tension tester and a dynamic fatigue tester as well as testers for impact, hardness, and torque.
A fluid dynamics lab with a wind tunnel, table-top fluid process automation system, Rankine cycler and more.
Maker space, featuring 3-D printing and scanning for rapid prototyping to be shared with the information technology program.
An expanded Systems, Networks and Projects Lab (SNAP Lab) to enable students to practice setting up small computer and data operation centers.
FLEX Lab to give students the space they need to gather data, perform analyses, and creative virtual and scaled prototypes for new products and services.
Virtual reality lab equipped with a presentation platform and a huge screen on which students can present projects as well as an 18-foot-high ceiling to allow for space to hang sensors and cameras.
A light-filled two-story atrium, study rooms, and a project lab for students from different disciplines to collaborate, inspire each other, and make their designs a reality.