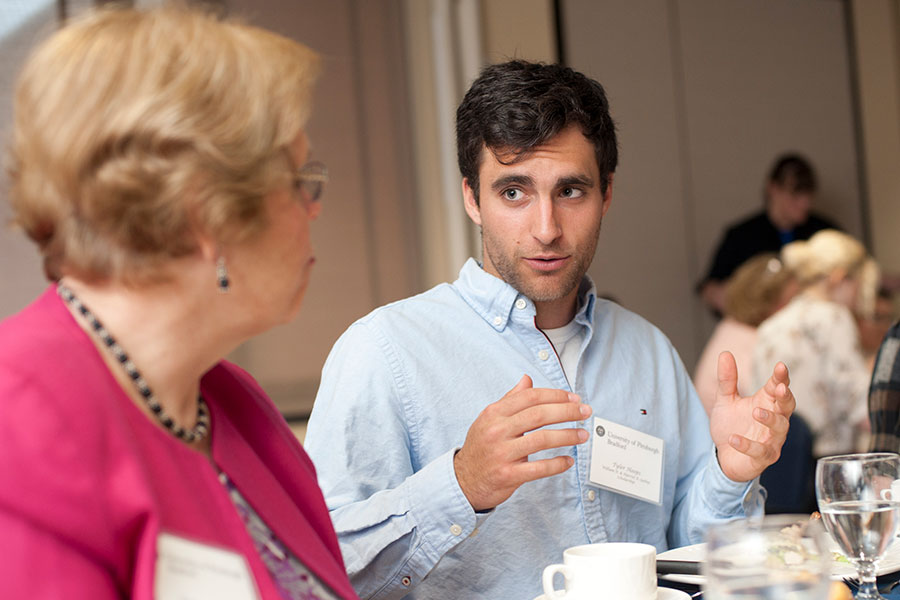 I'm a senior at Pitt-Bradford majoring in Biology. I'm from Mendham, New Jersey, where I come from a family of six with my parents and four siblings. The donor scholarships I receive mean so much to me.
Scholarships help me continue my studies in biology and propel me closer to my goal of going to medical school and becoming a practicing physician. I'm currently completing a shadow internship at Bradford Regional Medical Center. It's been an amazing learning experience and one I certainly will never forget. It has been crucial in helping me understand what a day in the life of a physician is, and it has solidified my belief in becoming a doctor.
I chose to come to Pitt-Bradford because I didn't want to just be another number. It's an amazing feeling to be part of such a close-knit community. As soon as I step outside my door, I'm with my friends, and my professors are more available when I need them for help. I am very proud of my academic achievements – I've maintained a 3.711 grade point average, which has put me to be on the Dean's List every semester I have attended at Pitt- Bradford.
Scholarships truly make a huge difference in my success. They give me another reason to work tirelessly in and out of the classroom, to not only represent myself well, but also to represent the donors who care about our success.