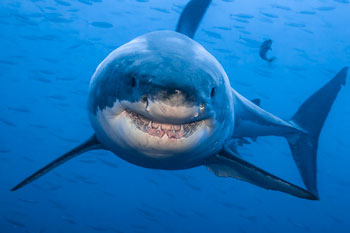 University of Pittsburgh at Bradford arts performances will bring artists from around the globe to Bradford this academic year – from Andean musicians to a Rwandan refugee writer, from an Iroquois storyteller to ocean photographer.   
All events are open to the public and free unless otherwise noted.   
The year begins with visiting writer Larry Brenner, who will speak at noon Sept. 13 in the Mukaiyama room of the Frame-Westerberg Commons. A light lunch will begin at 11:30 a.m. 
Brenner's screenplay "Bethlehem" was a winner of Final Draft's Big Break Script Contest, and, in 2013, Walt Disney Pictures obtained the rights to his screenplay "Labyrinth." His screenplay "Angelology" is in development with SONY/Columbia pictures.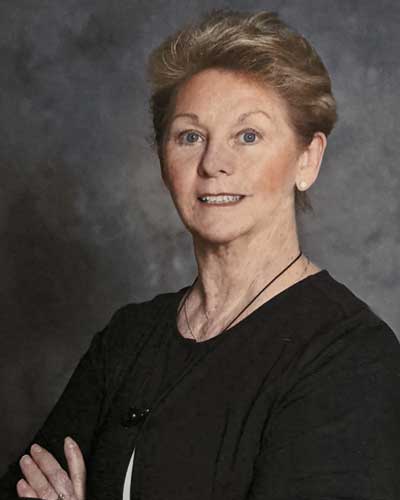 Former Bradfordian Lynn Heckathorn will show her artwork in "360: A Retrospective" from Sept. 19 through Oct. 14 in the KOA Art Gallery in Blaisdell Hall. Gallery hours are from 8:30 a.m. to 8 p.m. Monday through Thursday and 8:30 a.m. to 6 p.m. Friday. An opening reception will be held at noon Sept. 24 as part of the university's Alumni and Family Weekend activities.   
Heckathorn started her art career at Pitt-Bradford under the instruction of Elga Dzirkalis in the 1980s, when she found an affinity for watercolors. Coming back to Pitt-Bradford is a full-circle experience with her first retrospective exhibition.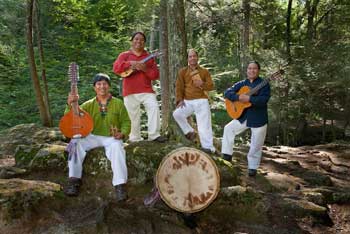 Later in September, the musical group Andes Manta will perform at noon Sept. 29 in the Studio Theater of Blaisdell Hall. Four brothers – Fernando, Luis, Jorge and Bolivar Lopes – form Andes Manta, which performs the vibrant music of the Andes on more than 35 traditional instruments.   
At 7:30 p.m. on Oct. 4 in the Mukaiyama University Room, a faculty book showcase will celebrate the accomplishments of Pitt-Bradford faculty and their recent book publications at a presentation and reception. The event will feature work from Dr. Don Ulin, associate professor of English; Dr. Tony Gaskew, professor of criminal justice; Dr. Shailendra Gajanan, professor of economics; Dr. Nancy McCabe, professor of writing; and Dr. Ovidiu Frantescu, associate professor of environmental science.   
An evening of jazz fusion stretching out into dance, electronica, funk and soul will begin at 7 p.m. Oct. 7, when Catstronauts takes the floor in the Studio Theater. The group features musicians Pitt-Bradford alumnus Manu Gajanan on piano and keyboard, Jon Sampson on drums, Peter-Michel Natishan on electric and upright base and Michael Davis on saxophone.   
Storyteller, public speaker and human rights advocate Joyful Clemantine Wamariya will visit at 7:30 p.m. Oct. 26 in the Bromeley Family Theater as the culmination of activities surrounding a community read of her memoir "The Girl Who Smiled Beads: A Story of War and What Comes After," a New York Times bestseller. (See separate article).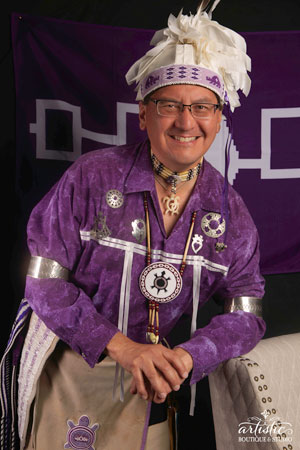 At noon Nov. 1 in the University Room, Native American storyteller Perry Ground will tell "Stories from the People of the Longhouse," traditional Haudenosaunee (Iroquois) legends that teach about the beliefs, customs and history of the Haudenosaunee people.   
The student theater production "Concord Floral" will play at 7:30 p.m. Nov. 10 -12 and 2 p.m. Nov. 13 in the Studio Theater. The cost for admission is $6 for the general public and $2 for students. Please note that the show contains adult content and language.   
"The Decameron" meets "I Know What You Did Last Summer" in this suburban thriller in which 10 teenagers flee a plague of their own making. Concord Floral is a one-million-square-foot abandoned greenhouse and a refuge for neighborhood kids, a place all to themselves in which to dream, dare and come of age.   
The Christmas season kicks off at 7 p.m. Nov. 29, with a family-friendly performance of "A Very Electric Christmas" by Livewire Theater. The cost for tickets is $10 for the public and $5 for Pitt-Bradford students.   
Audiences of all ages will treasure this magical and captivating story of family, friendship and hope set to timeless holiday hits, including those by Nat King Cole, Mariah Carey and Tchaikovsky.   
Lightwire Theater has been featured as a semi-finalist on NBC's "America's Got Talent" and combines theater and technology to bring stories to life in complete darkness. The group is internationally recognized for its signature brand of electroluminescent artistry.   
Seasonal entertainment continues with a performance by the Pitt-Bradford student Vocal Arts Ensemble at noon Dec. 6 in the Harriett B. Wick Chapel.
An Advent and Christmas organ recital will take place at noon Dec. 9 in the Harriett B. Wick Chapel.    
Student talent will also be on display at the Baily's Beads Literary Magazine Celebration at 7:30 p.m. Jan. 25, 2023, when the most recent issue of the magazine will be unveiled with refreshments, prizes, readings by Baily's Beads contributors and an open mic for anyone who would like to share original work.   
Faculty and staff will show off their musical talents at noon the next day at a faculty and staff recital in the Bromeley Family Theater of Blaisdell hall. 
Explorer and underwater photographer Amos Nachoum will make a presentation, "Picture of My Life," at 7:30 p.m. Feb. 17 in the Bromeley Family Theater. Nachoum's photos and essays have appeared in hundreds of publications around the globe, including National Geographic. His photography has won Photographer of the Year awards from Nikon, Communications Arts and BBC Wildlife.   
In 2019, he was named SeaKeeper of the Year. He has led great expeditions for individual adventurers and institutions like Apple, IBM, Microsoft, Discovery Channel, Armani, Disney and Columbia Pictures. For National Geographic, he was team leader for separate photo expeditions documenting the Red Sea, great white sharks and killer whales.   
Buffalo artist Edreys Wajed will display his work in a show called "On Award Tour" from March 14 through April 13 in the KOA Art Gallery. Wajed is a muralist, graphic artist, jeweler, poet, musician, performer and motivational speaker.   
At 7:30 p.m. March 16 in the University Room, visiting writer Mary Slechta will read from her work. Slectha is the 2021 winner of the Kimbilio National Fiction prize. Her upcoming book "Mulberry Street: Stories" will be published in the fall of 2023.   
The student Vocal Arts Ensemble will perform its spring semester concert at noon April 11 in the Harriett B. Wick Chapel.   
For more information on events or to purchase tickets, contact the Bromeley Family Theater Box Office at 814-362-5113, visit www.upb.pitt.edu/TheArts or stop by the box office in Blaisdell Hall between 11:30 a.m. and 4:30 p.m. Monday through Friday.
--30--