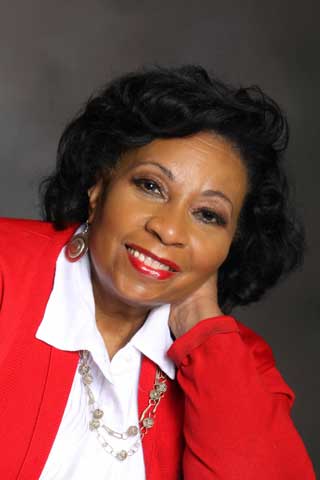 The University of Pittsburgh at Bradford will hold events in-person and online for Black History Month during the month of February.
Please note that all guests are required to wear face coverings while on university property, regardless of vaccination status.
Public events begin with a showing of the 1954 film "Carmen Jones" presented by the Marilyn Horne Museum and Exhibit Center at 7:30 p.m. Feb. 9 in the Bromeley Family Theater in Blaisdell Hall.
Set in 1943 in the American South, "Carmen Jones" is an adaptation of Georges Bizet's 1875 opera "Carmen." This tragic romance follows a parachute factory worker as she pursues a handsome young military pilot.
Starring Dorothy Dandridge in the title role, and Harry Belafonte, "Carmen Jones" features the music of Georges Bizet with lyrics by Oscar Hammerstein, in this film adaptation of the 1943 Broadway musical.
Featuring an all-Black cast, the film was groundbreaking when it premiered, earning Dandridge an Academy Award nomination for best actress. Bradford native and opera singer Marilyn Horne provided Dandridge's singing voice. This film contains adult themes and might not be suitable for younger or more sensitive audiences.
On Feb. 16, Dr. Livingston Alexander, president emeritus and first Black president of Pitt-Bradford, returns to Bradford to share his memoir, "Chasing the Silver Lining." Alexander will read from his work, take questions from a panel and sign books beginning at 7:30 p.m. in the Bromeley Family Theater.
In this memoir, Alexander, who served as president for 15 years, writes about growing up in Louisiana during the Jim Crow era, his years in Catholic seminary and as a professional in the world of higher education.
The next night, Feb. 17, the Marilyn Horne Museum in Marilyn Horne Hall on Main Street in downtown Bradford will be the site of a 6 p.m. talk titled "Behind the Spotlight: America's First Black Superstars and the Struggle for Civil Rights."
The talk will focus on the some of the biggest names in the entertainment industry in America between the 1930s and 1960s and shine a light on some of the stories and challenges faced by singers who were household names but who were frequently the victims of discrimination.
Finally, Dr. Fleda Mask Jackson, researcher, writer and activist, will present an online seminar on the effects of racial and gendered stress and resiliency on Black maternal and infant outcomes at 6 p.m. Feb. 24. Participants must register online in advance.
As a leading authority on stress from gendered racism and its impact on maternal and birth outcomes, Jackson is the author of numerous peer-reviewed scientific articles, book chapters, and refereed and public presentations on the topic.
Her work is cited in major newspapers, magazines and media outlets that include ProPublica, Vox, Ebony, Essence, CNN and NPR. Her work has been featured in the documentaries "When the Bough Breaks," an episode of the award-winning PBS series "Unnatural Causes: Is Inequality Making Us Sick," and in the film, "Crisis in the Crib." She also appeared in the Lightbox production, "Death by Delivery," a documentary on black maternal mortality in Georgia.
For more information or to register for Jackson's seminar, visit the Pitt-Bradford website at www.upb.pitt.edu/black-history-month.
--30--