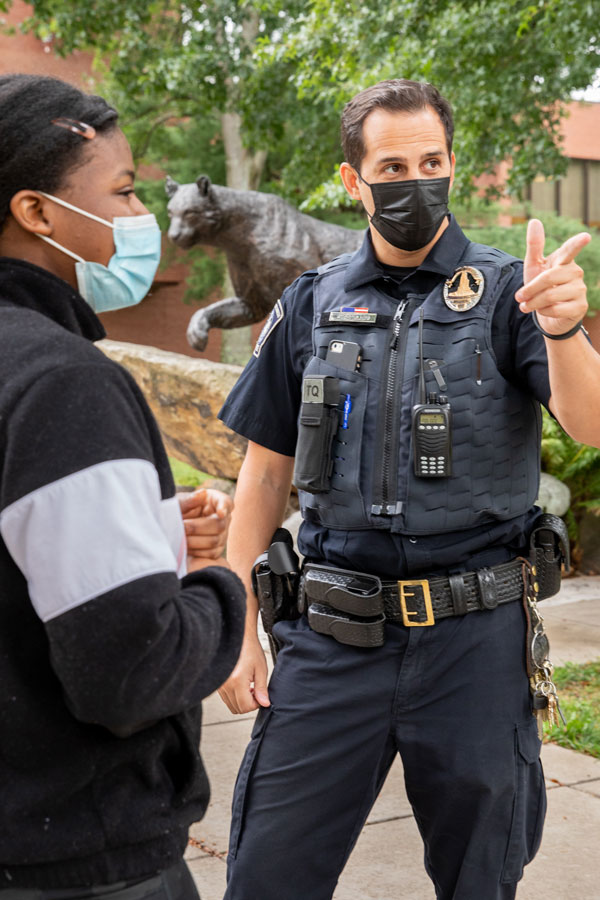 Collegexpress, a website that helps students discover the right college for them, has named the University of Pittsburgh at Bradford to its newest listing of safest colleges in the Northeast.
"Our users rated these schools as 'excellent' when we asked them about campus safety in a recent survey," the website said in its listing.
Pitt-Bradford was one of 44 colleges and universities named to the list and was also named to the website's list of cleanest campuses in the Northeast, among 41 other institutions, as well as its list of great small/medium-size public colleges.   
Last month, The Princeton Review scored Pitt-Bradford 94 out of a possible 99 points for fire safety.   
"This listing is a testament to the professionalism of our campus police and facilities workers who maintain our pristine campus with safety and student comfort in mind," said Rick Esch, Pitt-Bradford's president, "as well as to our student affairs professionals who enforce standards of conduct." 
"We are all committed to supporting the safety and well-being of our students, as well as our faculty and staff," Esch added.   
Pitt-Bradford's five full-time and three part-time officers are certified by the Pennsylvania Municipal Police Education and Training Commission, undergoing more than 900 hours of initial training as well as 28 hours of annual in-service training.   
The Facilities Management Department has installed and maintains exterior lighting around all campus buildings as well as additional sidewalk and street lighting. Ground crews also keep shrubs and hedges low for safety reasons, especially in places such as bus stops.   
For a full report of Pitt-Bradford campus safety and policies, visit upb.pitt.edu/administrative-offices/campus-police-and-safety.
--30--