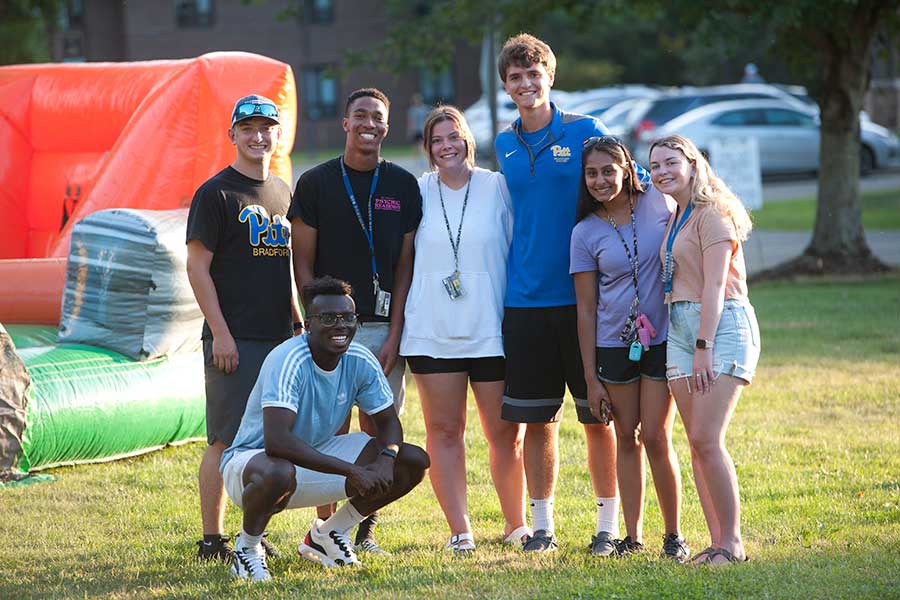 U.S. News & World Report has recognized Pitt-Bradford in three areas in its prestigious 2023 Best Colleges rankings released Monday, including being both a top public school and a top performer in social mobility in the North.
In the rankings, Pitt-Bradford was compared to other colleges in the northern region: Pennsylvania, New York, Maryland, Delaware, New Jersey, Connecticut, Rhode Island, Massachusetts, Vermont, New Hampshire and Maine.
Pitt-Bradford ranked 14th on the list of top public schools, 29th in regional colleges in the North, and 33rd on the list of top performers on social mobility.
This is the third consecutive year that U.S. News has recognized the campus in its rankings.
"We are so happy to be recognized again by U.S. News & World Report," said Pitt-Bradford President Rick Esch. "We're especially proud to be recognized in the areas of social mobility and top public schools because our whole purpose is to put a college education within students' reach and give them the tools they need for successful and meaningful lives."
Now in its 38th year, the rankings evaluate 1,500 bachelor's degree-granting colleges and universities on up to 17 measures of academic quality, including graduation and retention rates; undergraduate academic reputation as determined by peer institutions; and faculty resources, such as class size, faculty pay, and the percentage of faculty with a terminal degree in their field.
In its data listed for the most recent year on record, U.S. News reported that the median starting salary of Pitt-Bradford alumni is $40,100. In the area of financial aid, the average need-based scholarship or grant for first-year students was $14,499 and for all undergraduate students was $13,555. 
Additionally, 98% of first-year students who are determined to have need, receive need-based financial aid, which includes federal loans and work study. 
This is the third national ranking Pitt-Bradford has received in recent weeks. Last month The Princeton Review named Pitt-Bradford among its Best Northeastern Colleges for the 19th year in a row.
Additionally, Washington Monthly, a publication that bases its national rankings on social mobility, research and community, and national service, recognized the campus. Washington Monthly ranked the campus as not only a top bachelor's degree college but also a "Best Bang for the Buck" school among colleges in the Northeast and the top public college in Pennsylvania.
--30--