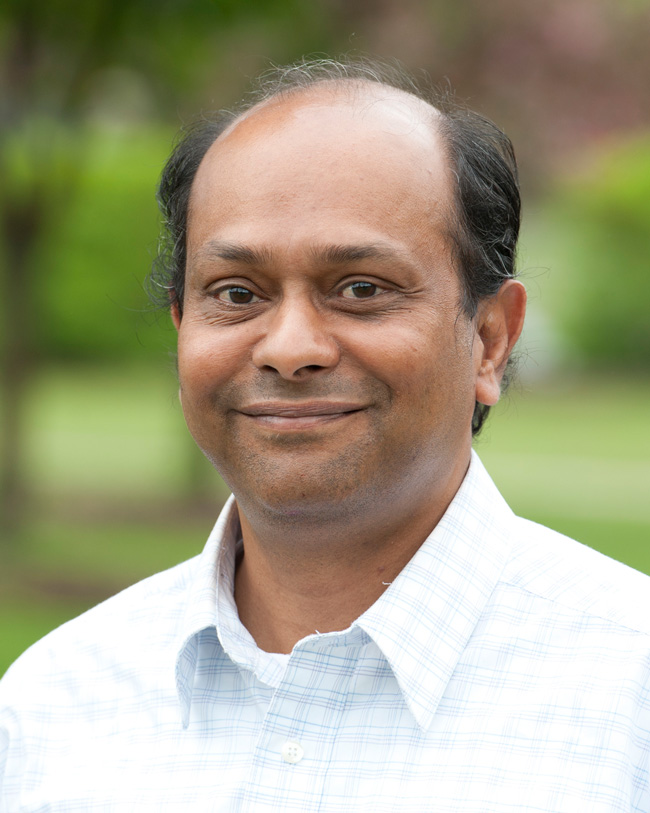 A new book by Dr. Shailendra Gajanan, professor of economics at the University of Pittsburgh at Bradford, will help students and practitioners perform statistical analyses in evaluating poverty and nutrition.   
The book, "Food Security, Poverty and Nutrition Policy Analysis: Statistical Methods and Applications," is a third edition.    
The third edition, Gajanan said, has two-thirds more text and two new chapters. Although the second edition was published only seven years ago in 2014, Gajanan said that rapid changes in the field required including large amounts of new research and incorporating hands-on examples and case studies using the statistical software Stata and R, which are used by most large policy-makers, such as the World Bank and United Nations.
Gajanan said he added large amounts of information about Latin America, Asia and food insecurity, and obesity in the United States. He also added new research and case studies about the effect of educating women, using corn and other foods to produce biofuels, and the effects of the 2008 global economic crisis.   
The third edition also incorporates policy responses to food security and global supply-chain issues brought about since the onset of the coronavirus pandemic.   
Gajanan said that although the statistical analyses are designed for graduate students and those working in the field, the background and case studies used are appropriate for undergraduates.   
Gajanan's successful completion of the second edition had earned him a second book contract, "Nutrition Economics," published in 2017.   
In the past, he has worked with similar teams of graduate students from the University of Madras to study the long-term economic effects of chikungunya, a mosquito-borne virus common in the tropics.
--30--