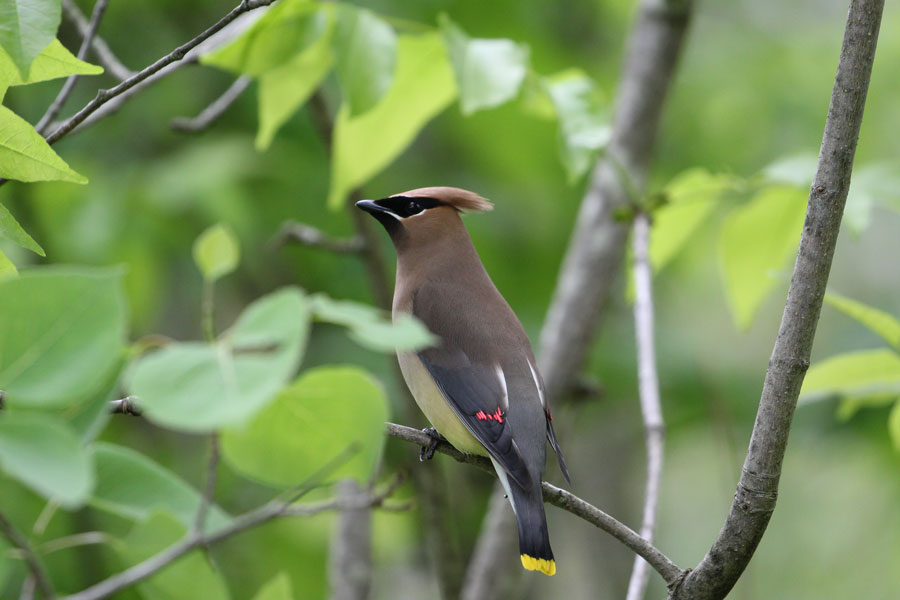 The University of Pittsburgh at Bradford will host a bird talk followed by a walk and hike on the morning of Oct. 1.
John Fedak will talk about "Bradford Birdwatching Off the Beaten Path" at 9 a.m. in the Mukaiyama University Room in the Frame-Westerberg Commons. Fedak is a former teacher and instructor of biology at Pitt-Bradford, former president of the Pennsylvania Ornithological Society and local bird expert who frequently takes part in bird banding and other citizen science projects.
Following Fedak's talk, there will be a guided bird hike on Pitt-Bradford's Quintuple Mountain property along the south edge of campus. Those who plan to take part in the hike should bring bug spray, binoculars and water and wear sturdy footwear.
A more accessible guided walk will also be available on the Richard E. McDowell Community Trail along the West Branch of the Tunungwant Creek.
The event is free and open to the public and was organized by students in the Ethics and Leadership in Sport Class taught by Dr. Jodi Burns, assistant professor of sport and recreation management, as part of a larger multidisciplinary project, "Recreational and Educational Use of the Quintuple Ridge Trail at Pitt-Bradford."
Students of Dr. Denise Piechnik, associate professor of biology; Dr. Ovidiu Frantescu, associate professor of environmental science; and Dr. Matthew Kropf, associate professor of engineering technology, have been working over two years to examine the Quintuple Mountain property, survey and plan trails and promote their use. A group of students working on the project will have a chance to present their work to the Appalachian Regional Commission in Washington, D.C., at the end of the semester through a grant from the Commission's Appalachian Teaching Project.
This is the 13th year Pitt-Bradford students have participated in the teaching project. Previous projects by Pitt-Bradford students evaluated trail conditions and organized trail
construction and maintenance activities on the 200-acre forested hillside parcel between Pitt-Bradford and downtown.
Pitt-Bradford purchased 145 acres of the ridge two years ago for academic and recreational use by students and the community. The new holding abuts another tract on the mountain previously given to the university by American Refining Group.
--30--