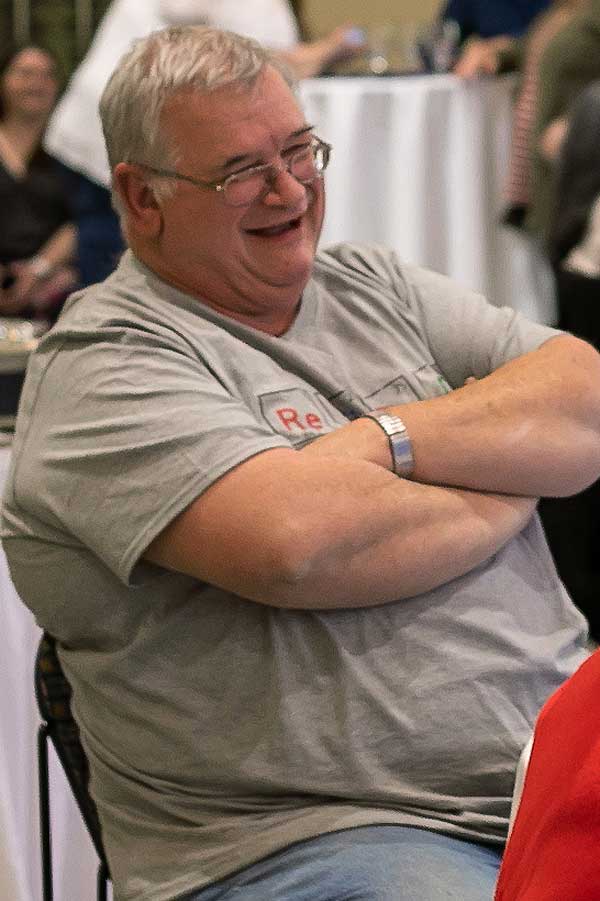 Dr. Francis Mulcahy, associate professor of chemistry, and Carma Horner, disability resources and services coordinator, retired from the University of Pittsburgh at Bradford at the end of the spring semester. 
Mulcahy was one of the longest-serving members of the faculty, having come to Pitt-Bradford in 1989 after earning his doctorate in chemistry at the University of Pittsburgh. 
In his years teaching general, analytical and environmental chemistry, Mulcahy inspired several of his students to enter the teaching profession at various levels. 
Among those is Dr. DorothyBelle (Craig) Poli '93, a professor of biology at Roanoke College. 
"Dr. Mulcahy is the reason I went into teaching," she said. "His faith in me, even when I had none in myself, kept me going. He was so instrumental in my development as a scientist and a college professor." 
Poli was one of nearly a dozen former students who nominated Mulcahy for the Pitt-Bradford Alumni Association Teaching Excellence Award, which he received alongside his wife, Dr. Mary Mulcahy, associate professor of biology, in 2019. 
In 2013, the university's academic chairpersons selected Francis Mulcahy for the Chairs' Faculty Teaching Award. 
"Students fondly consider him a very accessible instructor who is always available after class for questions dealing with homework or lab reports," said Dr. Yong-Zhuo Chen, professor of mathematics and then-chair of the Division of Physical and Computational Sciences. 
Chen and alumni of the chemistry program have also praised Mulcahy's work outside the classroom, advising chemistry and pre-pharmacy majors, repairing lab equipment, and supervising directed study and internships. 
In 2017, he was tapped to serve as the founding director of the university's forensic science program, which has become one of the most popular for incoming students. 
Dr. David Soriano, associate professor of chemistry, taught alongside Mulcahy for all his 30-plus years at Pitt-Bradford. "He gave 100% to help his students," Soriano said. "He was deeply concerned about his students' education and is a solid educator of very high moral character." 
The Mulcahys live in Bradford and have two grown children. Francis Mulcahy will continue to teach some classes. 
Also retiring from Pitt-Bradford this spring was Carma Horner, who had served the university since 2005, when she came to Pitt-Bradford to work in the university's TRIO Student Support Services Program. 
In 2010, she began serving as the university's disability resources and services coordinator, working with students, faculty and staff to obtain accommodations for access to academics and services on campus. Before coming to Pitt-Bradford, she was an administrator with Drug and Alcohol Abuse Services, an addiction counselor and residence life professional. 
Horner plans to begin retirement with trips to visit family and friends. She is active in the Zonta Club of Bradford, Big Brothers/Big Sisters of McKean County, and her church. 
--30--