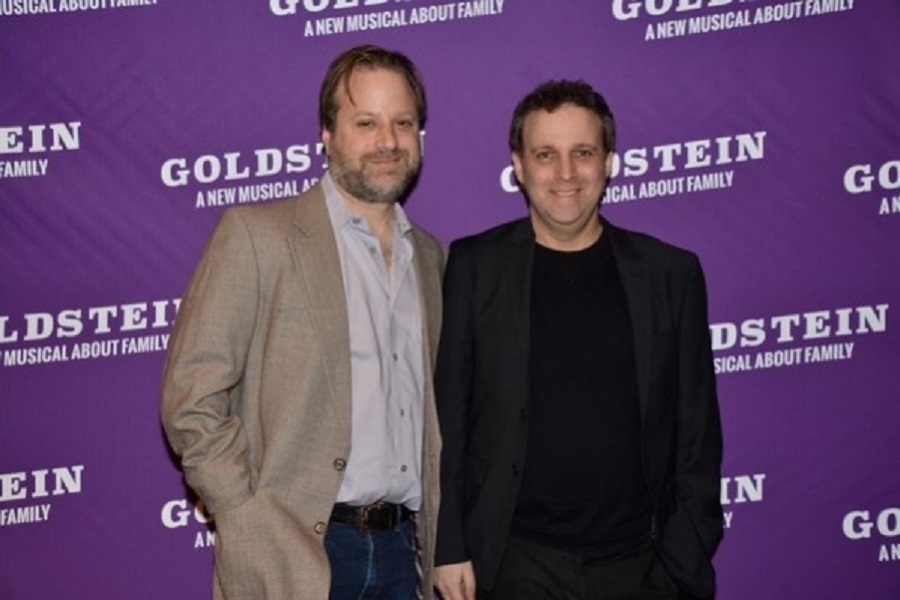 Charlie Schulman and Michael Roberts, creators of the off-Broadway musical "Goldstein" will visit the University of Pittsburgh at Bradford March 16 to talk about the journey of their musical from conception to Off-Broadway opening.
Their 7:30 p.m. talk will cover the creative and practical aspects of writing and producing. In addition, they will perform a few selections from the show. The event, which is free and open to the public, will take place in the Mukaiyama University Room of the Frame-Westerberg Commons. The university requires face coverings for those attending indoor events at the university.   
From 3:30 to 5:30 p.m. that afternoon, the pair will hold a lecture/workshop on the creative components of musical theater. They will cover the relationship of libretto to song, structure of the musical theater form and the realities of creating within the confines of the commercial theater. The workshop is open to the public, but those wishing to should RSVP to Courtney Mealy, assistant director of arts programming, at cmealy@pitt.edu.
"We have a new class in dramatic writing for stage and screen coming up in the fall, and this workshop is one of the events that will introduce students to new genres and formats," said Dr. Nancy McCabe, professor of writing and director of the writing program at Pitt-Bradford. "Charlie and Michael are fun, engaging and innovative, and this workshop and presentation will offer great remedies for midsemester/winter burnout. Anyone who comes will leave inspired and energized."
"Goldstein," based on Schulman's 1998 play, "The Kitchen," traces nearly a century of a Jewish family with complex relationships and untold secrets. His story traces three generations, and the family secrets he reveals parallel those of his own family.
Schulman began writing in a playwriting class during his high school years growing up in New York City. One of his plays was selected for production by Stephen Sondheim's Young Playwrights Festival. That play was about the last fertile man in the world.
The inspiration for "The Kitchen," he told The Time of Israel, came from hearing radio listeners' solicited confessions of family secrets to a late-night DJ on Long Island.
Roberts wrote the lyrics and music. It is Roberts' third musical and the second that the team has created together. Their first collaboration was "The Fartiste," which was inspired by a real-life performer of flatulence at the Moulin Rouge.   
Schulman and Roberts visit is part of the Pitt-Bradford's Spectrum Arts Series.
--30--