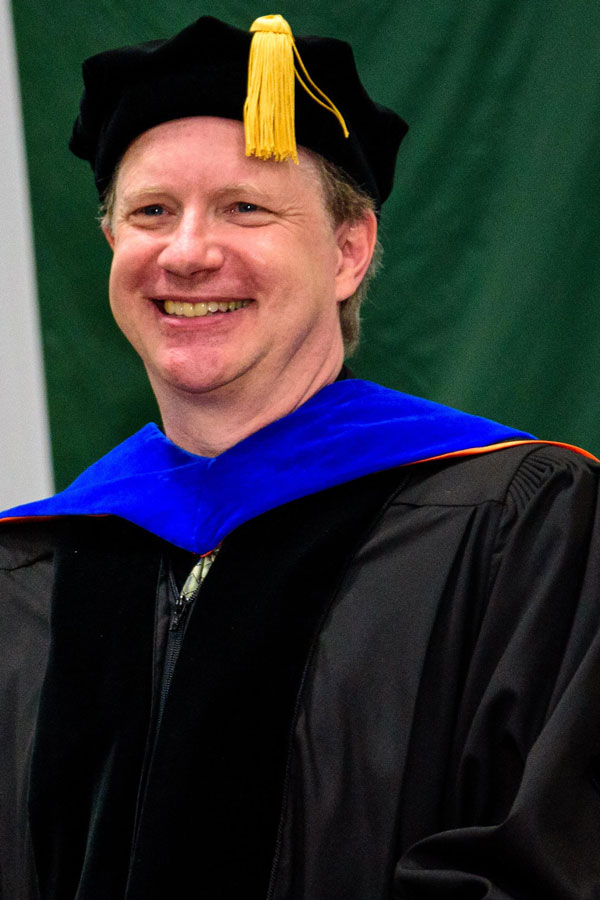 The University of Pittsburgh at Bradford and University of Pittsburgh at Titusville have named Dr. Jeffrey Johnson as their next vice president and dean of academic affairs following a national search. 
Johnson has been serving as the Dean of the Insalaco College of Arts and Sciences at Marywood University in Scranton since 2020. He will begin his duties at the Pitt campuses on July 1. 
In his new position, Johnson will be the chief academic officer and oversee the academic component of life at Pitt-Bradford and Pitt-Titusville, including curriculum review and planning, faculty hiring and development, academic support services, and academic-related campus programming. Dr. David Fitz, vice president of institutional integration and community, has been filling that role in an interim position for the past two years. He will remain at Pitt-Bradford. 
"Jeff's previous academic leadership has positioned him well to serve and succeed as our chief academic officer and help us rise to new levels of academic excellence," said Richard Esch, Pitt-Bradford president. 
Before his time at Marywood, Johnson spent 22 years at the University of Bridgeport, Conn., where he began as a member of the music faculty in 1998. He progressed through faculty and administrative ranks and served as a retention specialist, director of the music program and assistant provost for student success before becoming associate dean of the college of art and sciences in 2018. 
A native of Jamestown, N.Y., Johnson earned his Bachelor of Music in composition from Ithaca (N.Y.) College and a Master of Arts in composition from the Eastman School of Music in Rochester, N.Y., before completing his Doctor of Musical Arts in composition at Boston University. 
He began his career as the associate director of artistic education and chair of the music theory department from 1994 to 1998 at the Boys Choir of Harlem (N.Y.), a famous children's choir that performed around the world from 1968 to 2007, including concerts at the White House and United Nations. 
Johnson said that although on its face, his work in academic administration may seem very different from his work as a musician, he doesn't see it that way. "I really think of administration being an ensemble," he said, adding that he finds the same joy in administrative work that he finds in teaching. "I love collaborating and working with people." 
Outside of academia, Johnson has served as a music critic and collects historic LP recordings of opera performances and 19th century handwritten journals.  
He and his wife, Yumin, plan to live in Bradford.