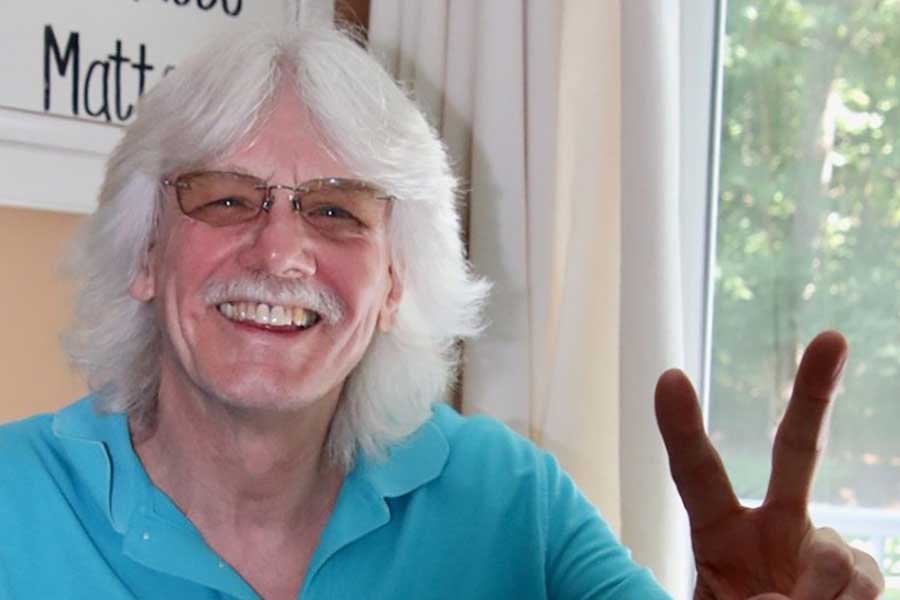 The Pitt-Bradford Alumni Association will present Dr. Larry Schardt, college professor, bestselling author and motivational speaker, with the Alumni Award of Distinction later this month.   
Schardt, who attended Pitt-Bradford from 1972-74, will receive the award during commencement exercises on Sunday, April 30, by Rick Esch, Pitt-Bradford president, and Josh Bridge, PBAA president and forest administrative officer with the U.S. Forest Service.   
"For nearly 50 years, Larry has made his love for Pitt-Bradford clear," Esch said. "He remains closely connected to Pitt-Bradford by returning to his alma mater frequently and establishing a scholarship, which has provided financial assistance to a number of our students.   
"Since his time at Pitt-Bradford, Larry has encouraged and inspired others to live life to the fullest, at his alma mater, in the workshops and presentations he gives throughout the country, and in the college classes he teaches."        
For nearly 30 years, Schardt has been a professor at The Pennsylvania State University, where he has taught writing-intensive teaching, natural resources, and independent study classes and worked closely with student interns to provide them with field experience.    
In addition to his career in higher education, he has written two books, "My Runaway Summer," a best-selling memoir and coming-of-age story; and "James Conner: The Triumphs of a Football Hero," which was rated one of the best sports biography books of all time by Book Authority and was featured on CNN, Forbes and Inc.   
His other stories have been published in the "Chicken Soup for the Soul" books, including "Find Your Happiness," "The Power of Gratitude," and "Your 10 Keys to Happiness." Several of his short stories also have been included in the anthologies "Shell House," "Over the River and Through the Woods" and "Into the Woods."      
Schardt is the co-coordinator of more than 20 Mindful Writers Retreats and since 2014 has written a daily Facebook post to entertain, celebrate and pay forward the positives in life.   
He is a motivational speaker and has given his "Success that Rocks!" presentation to many groups, businesses and organizations in several U.S. states and territories to encourage executives, students and seniors to live life to the fullest.    
Schardt earned a doctorate in extension education and instructional systems, a master's degree in extension education and communications, and a bachelor's degree in forest science and soil conservation, all from Penn State.     
Schardt joins a distinguished list of previous honorees, including Rhett Kennedy '92, Dr. Jill Owens '93, Tamra Minnier '81, Pete Pantuso '73-75, George Repchick '82 and Dr. Lee Colosimo '65-'66.   
Candidates for the Alumni Award of Distinction must have attended Pitt-Bradford but may have moved on to graduate from other institutions.
Candidates are evaluated based on their level of professional achievement and service to the community. Nominations can be submitted by any member of the Pitt-Bradford community, including alumni, faculty, staff, administration, students and advisory board members.