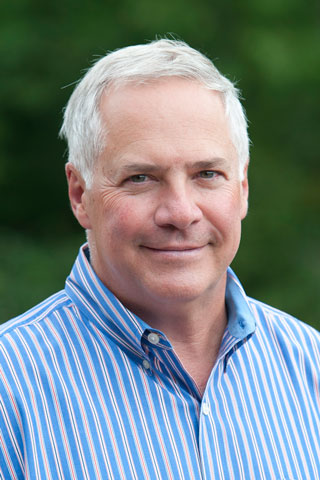 Friends of Peter J. Buchheit, former director of facilities management at the University of Pittsburgh at Bradford, have established an endowed scholarship in his honor.
The Peter J. Buchheit '92 Legacy Fund honors Buchheit's 41-year career at Pitt-Bradford by awarding scholarships to promising and deserving students who demonstrate financial need and are making satisfactory progress toward a degree.
Buchheit retired last summer after overseeing the construction and upkeep of the campus's buildings and grounds. During his years on campus, he oversaw either the construction or renovation of every current building on the campus.
He came to Pitt-Bradford in 1979 after five years of serving as the director of the Department of Health and Buildings for the City of Bradford.
While working at Pitt-Bradford, he earned a Bachelor of Science in business management from Pitt-Bradford in 1992.
When he retired, Buchheit said, "I truly have been supported by Pitt in my education, my extracurricular activities and Pitt allowing me to attend professional conferences throughout my career."
In 2008, the University of Pittsburgh honored Buchheit as one of four university-wide recipients of the Chancellor's Award for Staff Excellence in Service to the Community.
Buchheit enjoyed working with students who were employed as student workers in facilities management.
"That's been one of the things that's been most gratifying," he said, "working with students and seeing them mature as they go through their education, then having them approach me 20 years later."
For many years, Buchheit has shared his expertise with the Bradford community. He is or has been an active volunteer and advisor with the YMCA and YWCA, CARE for Children, St. Bernard Parish and Beacon Light Behavioral Health Systems.
To donate to the scholarship, contact the Office of Philanthropic and Alumni Engagement at 814-362-5091 or visit www.givetoupb.org.
--30--