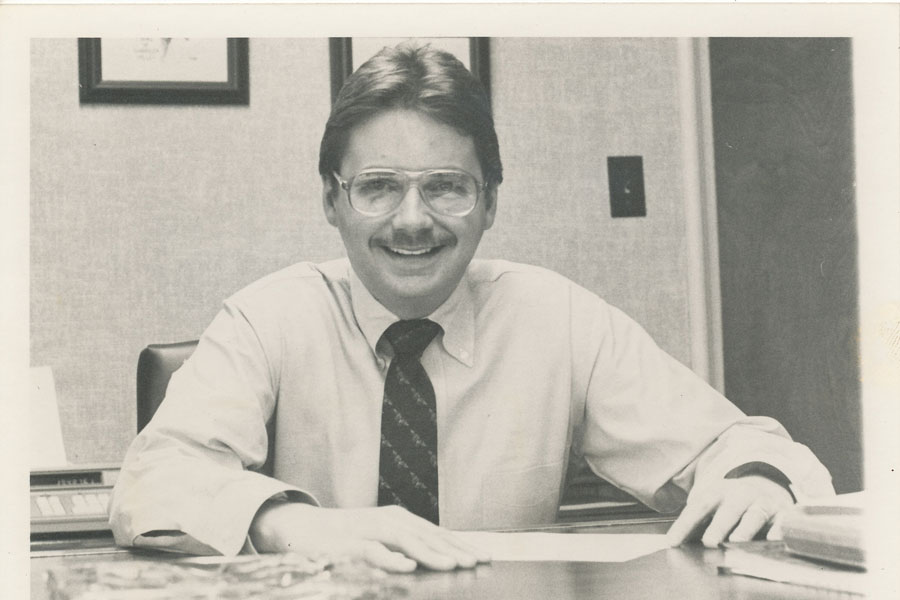 It was on the anniversary of the death of her husband, Stan, that Lynn Heckathorn '78-'86 came up with an idea to create a scholarship at the University of Pittsburgh at Bradford in his memory.
She and her daughter, Debi Delach '96, established the Stanley C. Heckathorn Memorial Scholarship for students pursuing any field of study.
Stan Heckathorn began his career at Pitt-Bradford in 1971 as director of operations. In 1980, he was promoted to director of business affairs, and was named vice president for business affairs in 1994.
Heckathorn left the position in 1997 to take a new role with a software company. He told The Bradford Era at the time that it was a difficult decision for him after 25 years.
At the time he left, Dr. Richard E. McDowell, then-president of the university, said, "Stan has shepherded the college through tremendous growth and development. His financial and organizational leadership, plus his strong personal commitment to Pitt-Bradford have helped shape the college."
On the anniversary of his death in February, Lynn Heckathorn thought about how she could honor her husband's memory and of his longtime affiliation with and love for Pitt-Bradford and thought of a scholarship in his honor.
Her next step was to contact her good friend at Pitt-Bradford, Dr. K. James Evans, retired vice president and dean of student affairs, who helped her make the necessary contacts to set up the scholarship.
"It's a general scholarship," she said. "I have no reservations about what they're studying, it's just for students who demonstrate financial need."
"Stan was very instrumental in the development of the Pitt-Bradford campus, including the establishment of the Bradford Educational Foundation (which receives and administers gifts exclusively for the benefit of Pitt-Bradford) and the creation of the campus master plan," said Richard Esch, president of Pitt-Bradford. "He was a great mentor and a good friend."
Lynn Heckathorn said family members, including her daughter, have contributed to the scholarship. In addition, she plans to contribute to the new scholarship a portion of the proceeds from the sale of paintings at her recent art show on campus.
Heckathorn, who studied under Elga Dzirkalis at Pitt-Bradford, has had a successful career with her watercolor and oil paintings. The show, "360: A Retrospective, Artwork by Lynn Heckathorn," held earlier this fall, displayed more than 100 of her paintings.
Delach said she is pleased with the scholarship in memory of her father and hopes it is successful.
Delach said she realizes how fortunate she was to have attended Pitt-Bradford tuition free, which was a benefit provided to employees and their dependents.
"I can't imagine if you didn't have the money to continue" attending college. "It would just be horrible."
Delach said she and her mother attended the annual Donor Scholarship Luncheon in April, when donors have the opportunity to meet those students who received the scholarships they established.
"I think it is amazing that you can see and talk to the students and see what they're interested in," she added. "You can actually see the difference it's making for them."
The Heckathorn scholarship will be awarded for the first time during the 2023-24 academic year.
For more information about donor scholarships, please contact the Office of Philanthropic and Alumni Engagement at (814)-362-5091.
--30--