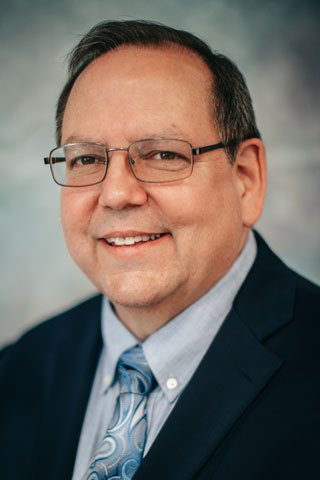 Rodney A. Valandra, who has nearly 20 years' experience counseling and providing mental health care to adolescents, college students and young adults, has been named director of counseling services at the University of Pittsburgh at Bradford.
Valandra, who began his new position May 24, is a National Board Certified Counselor who focuses on caring for the whole person.
"Mr. Valandra will take a holistic approach in providing mental health services to our students," said Dr. Catherine Koverola, Pitt-Bradford's president. "The depth and breadth of his experience, particularly his previous work with college students, will enable him to support the well-being of our students through prevention, assessment and intervention as well as educating our campus community about mental health issues.
"All of us at Pitt-Bradford look forward to welcoming him to our campus community."
Valandra, who lives on the Seneca Nation of Indians Reservation in Salamanca, N.Y., is an experienced program director/coordinator, clinical counselor and educator who has helped people deal with myriad issues.
Since 2004, he has operated his own private practice, providing therapeutic mental health and substance abuse counseling and life coaching to adolescents, college students and young adults. He also has contracted with high schools to provide services to students and their families, including virtual counseling services, and collaborated with community organizations and treatment centers to provide education, intervention, treatment, and aftercare to families and individuals.
Valandra also has experience working in higher education, both as a program director and field coordinator and a faculty member.
For four years, he was the program director and field coordinator at Northern Kentucky University's Department of Human Services and Addiction Studies, where he created a program that focused on both mental health and substance abuse issues.
Valandra also taught psychology and human services undergraduate and graduate courses at Northern Kentucky University and taught social sciences and business courses at Jamestown (N.Y.) Community College's Olean campus.
A U.S. Air Force veteran, Valandra holds a master's degree in community counseling from Xavier University and a bachelor's degree in human services from Northern Kentucky University.
--30--