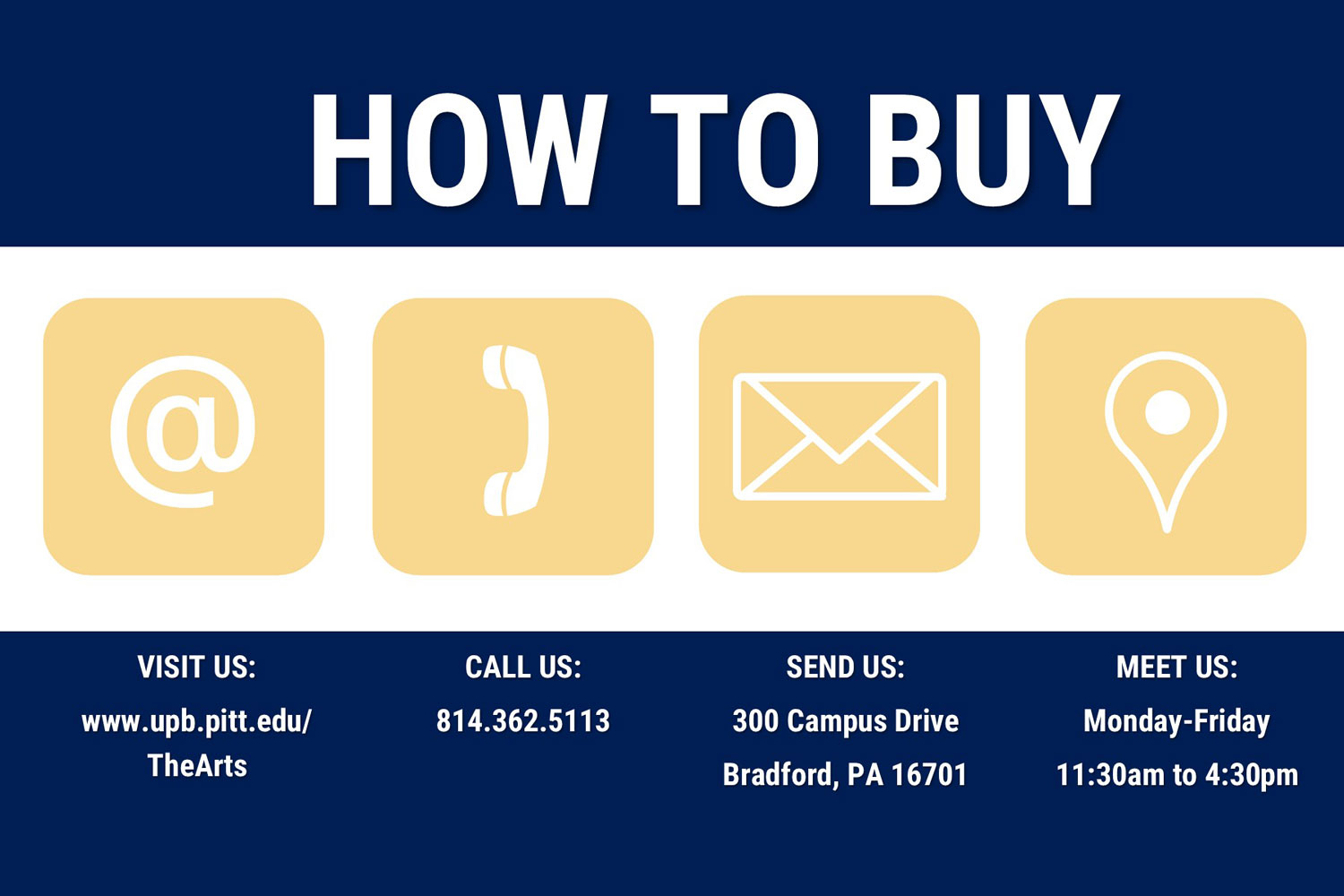 Staffed by two students, the Box Office is your one-stop-shop for all events at Pitt-Bradford Arts. Please note we do not sell tickets for the Bradford Creative and Performing Arts Center or Southern Tier Symphony.
Box Office Hours: Monday-Friday 11:30 am to 4:30 pm and one hour before performance.
How to Buy:
Tickets purchased over the phone and on the website will remain at the Box Office in WILL CALL and can be picked up before the performance. For $1.00 tickets can be mailed to patrons up to 10 days prior to the performance.
We accept cash, checks and credit cards (Visa and Mastercard). Please write checks out to University of Pittsburgh.
Parking: Individuals purchasing tickets can temporarily park in the front circle drive. Please do not block the flow of traffic. Patrons parking for performances must follow standard parking rules. Please do not park in the grass.
Link to campus map and driving directions.