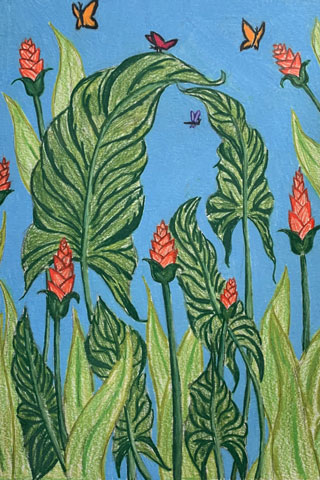 The University of Pittsburgh at Bradford's writing program has been named a top bachelor's degree program by Study.com.
The website, which helps students explore degrees and schools, studied universities' value and graduation rates as well as key elements of individual programs, such as training resources, internship opportunities and professional qualifications of faculty members.
Finally, Study.com considered the availability of study abroad programs, literary events, writing competitions and other related extracurricular activities.
The site ranked Pitt-Bradford's writing program 12th nationally. "The university ranks high on our list for its nationally recognized literary magazine that features student writers," Study.com wrote about Baily's Beads, the annual campus and community publication edited and produced by students. "Alumni of this program have gone on to become published authors, some of whom return to campus to engage with students."
The university offers a minor in writing as well.
"We're pleased by this honor and working on additional revisions to the program to continue to make it exciting and relevant to our students and the career challenges they'll face," said Dr. Nancy McCabe, professor of writing, who directs the program. 
Currently, students in Pitt-Bradford's writing program take not only a variety of literature and creative writing classes, but can also study writing blogs and articles for the web and storytelling skills for the workplace.
"Students don't always realize how valued the writing and editing skills we teach are in the workplace," McCabe said. She is an accomplished author who has published six books as well as essays, stories, poetry and blogs in national print and online publications.
For more information, visit upb.pitt.edu/academics/writing-ba.
--30--