Upcoming Events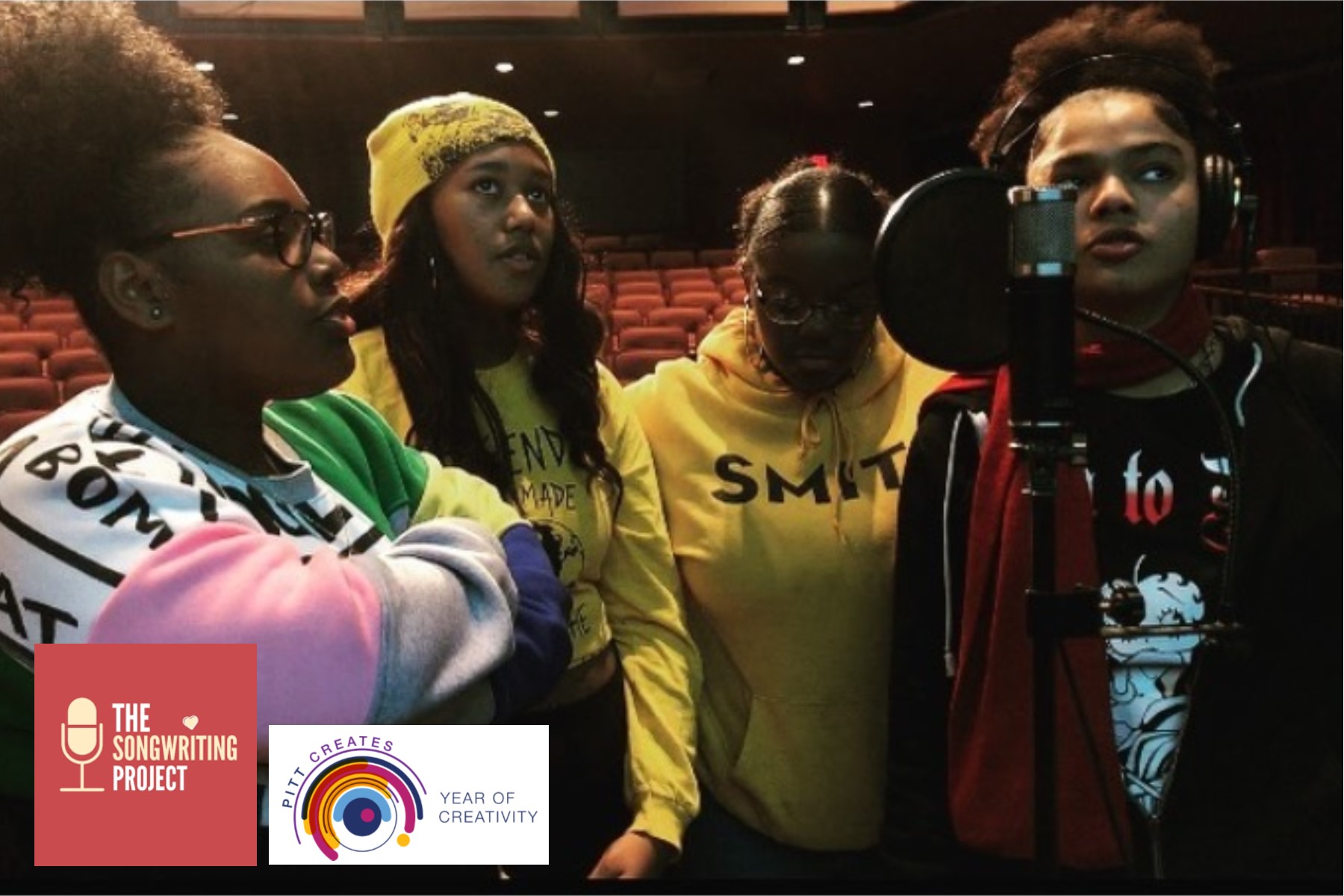 You are invited to a Music Video Release Party!
Sing Diversity - The SongWriting Project
Wednesday, December 4, 2019 / 6pm
Free
The Song Writing Project is the brainchild of musicians, Chrisie Santoni and Craig Smith, who
will lead songwriting workshops with our Pitt-Bradford students that will result in creating music lyrics and powerful music videos. This songwriting process will create dialogue around the theme of Diversity and Inclusion. Santoni and Smith's song "Deluxe" is featured in the
Emmy-nominated, Maria Shriver-produced HBO Documentary Paycheck To Paycheck: The Life and Times of Katrina Gilbert. Santoni has also co-written with multi-platinum selling, award-winning songwriter Lindy Robbins. You are invited to meet our students at the unveiling of their Pitt-Bradford music videos and to discuss their work at a reception that is open to the community. Refreshments will be served. We hope you will join us, our students are eager to meet you!
https://www.thesongwritingproject.org/
Benjamin Laude, Piano
January 30, 2020 / 7:30pm
Bromeley Family Theater, Blaisdell Hall
Public: $20 / Faculty & Staff: $16 / Student: $5
Marilyn Horne Museum and Exhibit Center Opera Guild members will receive $5 off the regular ticket price. Present your membership card at the box office. Discount is not available online.
Benjamin Laude will be performing a selection of works by the famed composer, Ludwig van Beethoven, in honor of his 250th birthday. An active soloist and sought-after chamber musician,
Laude is a pianist of international standing whose playing has been praised by The New York Times
as "superb in pace, tone, and eloquence." Debuting with the Austin Symphony at age 17, he has
since performed in Weill Recital Hall at Carnegie Hall and Alice Tully Hall in New York, and venues
throughout the world. Holding a doctorate in piano from the Juilliard School, Laude has taught at Bard College-Conservatory and the Suzuki School for Strings in New York, and is currently overseeing the creation of a new online piano education platform for tonebase.
Birthdays are not complete without cake! Celebrate Beethoven's 250th with us after
the performance and meet Benjamin Laude. Included in ticket purchase.
The DePue Brothers
February 21, 2020 / 7:30pm
Bromeley Family Theater, Blaisdell Hall
Public: $25 / Faculty & Staff: $21 / Student: $5
You asked for it and they are back! If you missed The DePue Brothers when they graced the Bromeley Family Theater stage in 2012, you have another chance to experience their unbelievable talent. Each of the four brothers is a classical violin virtuoso in his own right and brings rich and diverse talents to the brothers' sound. The DePue Brothers Band encompasses a vivid blend of bluegrass, classical, and rock genres. The brothers are the founders of the term "grassical music." They have been part of a PBS documentary film and performed on a Grammy-nominated album.
https://depuebrothersband.com/