Our office is working remotely please see instructions for making appointments via the Navigate-Student app below.
We provide academic assistance and support to all our students. Though students with a declared major are assigned a faculty advisor to guide you through your curriculum, our staff is available to assist you in the absence of your faculty advisor. Students who have yet to declare a major will be assigned an academic advisor in the center to help you find a major that is a good fit for you.
We have lots of information and advisors who will help you:
understand degree requirements
change or declare a major or minor
understanding academic policies and procedures
register for classes
adjust your schedule during the drop/add period
withdraw from a class
develop a plan for graduation
Visit us in Room 218 of the Hanley Library. Our advisors are available Monday-Friday from 9 a.m. to 5 p.m. Evening appointments are available upon request.
To make an appointment with the Academic Advising Center,
You will need to download a mobile app called Navigate-Student. Navigate-Student is an app that will tip you off to important events coming up, connect you with support, allow you to make appointments with the center and in the future your faculty advisor.
This app is available in the App Store or Google Play Store, and you can search for it by typing "Navigate Student".
Once you download the app, you will be prompted to select your school (University of Pittsburgh)
You will be asked to sign in with your Pitt username and password
You will be asked to authenticate your login using two-factor authentication (more info on this here: https://www.technology.pitt.edu/services/multifactor-authentication-pitt)
You will be prompted to fill out a short survey about your academic experiences and interests
After you've taken these steps, use the app to schedule an appointment with myself (Susan Gleason)or Jodi Burns:
Click on the purple "Appointments" button on the Explore menu
Click the blue "Schedule an Appointment" bar at the bottom of the My Appointments screen
Choose "Advising"
Choose "Pitt-Bradford Advising Center"
Choose the appropriate appointment type – you have a few (i.e., UPB Advising, UPB-AEP, UPB – Major/Career Exploration)
Choose "Academic Advising Center Hanley 218" as the location
Choose an available advisor
Our staff:
Directory View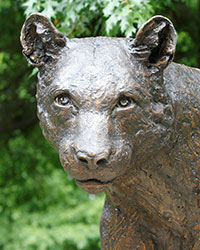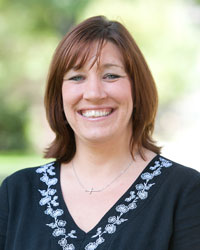 Office Administrator
Academic Advising Center
Academic Coaching and Tutoring Center
Disability Resources and Services
Email: smc83@pitt.edu
Phone: 814-362-7533
Location: 218 Hanley Library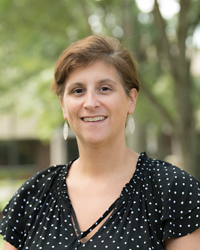 Director of Academic Advising Center
Academic Advising Center
Email: behan@pitt.edu
Phone: 814-362-7549
Location: 214 Hanley Library