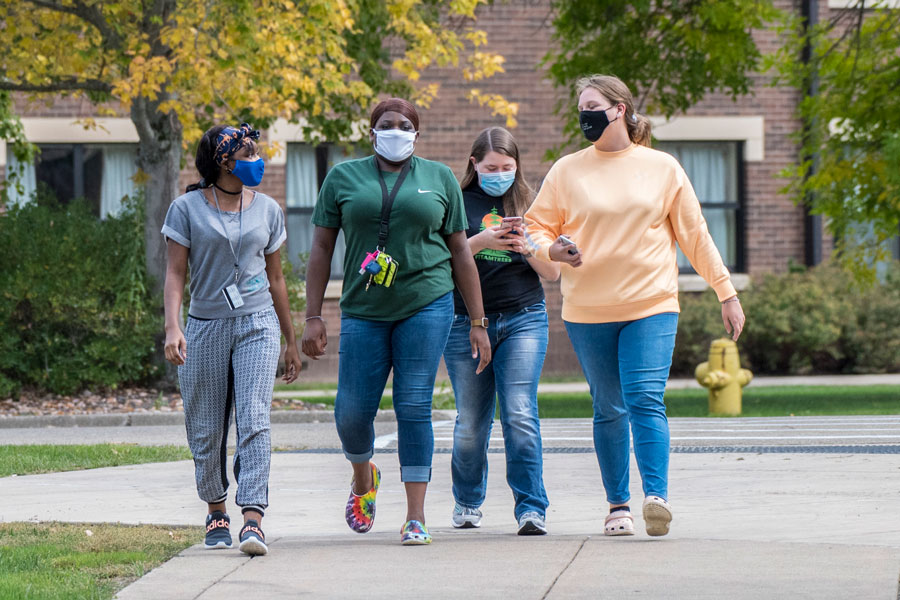 In the Division of Student Affairs, we place students at the center of our work, helping students, like you, be successful during their time on our campus and beyond. We are committed to providing you with an extraordinary Pitt-Bradford experience that complements learning both in and out of the classroom.
We pride ourselves on providing a culture of care on our campus, where you will find collaborative, holistic and inclusive experiences within an array of professional development, wellness, leadership and service, and student engagement activities.
We are responsible for overseeing many of the critical services that support you in achieving your personal, educational and professional goals. Regardless of how you interact with us in Student Affairs, know that we care about you and want you to be successful.
We are your advocate while you're on campus. Our doors are always open if you need our help.
Staff