TRIO Student Support Services (SSS) is a grant program that is funded by the U.S. Department of Education to provide higher education opportunities to historically underrepresented students. TRIO SSS was created in 1965 under the Title IV of the Higher Education Act and is one of eight federal TRIO programs. Our TRIO SSS program has been providing guidance and support to students since 2005 and is the only one of its kind in the Northwest Region of Pennsylvania.
Read about how TRIO SSS helped Scott Pattison '19 balance paid work and schoolwork.
Content
In our program you'll receive individualized academic, personal, financial, and career coaching and services to help you successfully attain your bachelor's degree. Our experienced staff provides continuous support services to approximately 160 participants through scheduled meetings, activities, and leadership development courses from the time they are accepted into the program until graduation. In order to receive services, you need to apply and be accepted based on eligibility requirements outlined by the U.S. Department of Education and the program.
Content
Services we offer:
Regular meetings with an assigned TRIO SSS advisor

Academic, personal, financial, and career coaching

Development of an Individual Academic Plan each term that outlines students' goals

TRIO SSS Success Seminars (1 credit each) to assist students in transitioning to college, enhancing transferable skills, and preparing for the next step after college

Mentoring and Learning Academic Success Skills for our TRIO SSS Peer Mentor/Success Coaches

Study-skill development and strategies for maintaining and improving grades

Graduate and professional school exploration, application guidance, and test preparation

Financial/Economic Literacy education

Financial Aid Planning and Referrals

Career exploration, preparation, and readiness

Assistance in navigating university practices and opportunities, including major, minor, and course selection, registration, leadership opportunities, and student activities

Access to our TRIO SSS Learning Lab, software tutorials, and study center

Equipment, textbook, and resource loan program
Content
The TRIO SSS Learning Lab is available exclusively for program participants
Location: Hanley Library 201
Hours: Sunday: 5:00 pm - 9:00 pm
             Monday - Thursday: 8:30 am - 9:00 pm
             Saturday: Closed
Software Tutorials:
Algebrator for Students
College Chemistry Tutor
Organic Chemistry Tutor
Visible Body-Anatomy & Physiology
PEPID RN Student Clinical Companion
Endnote
Resources and Services available in Learning Lab
Four desktop computers
Two colored printers
Four individual scanners
One book scanner
TRIO SSS Peer Mentor/Success Coaches have scheduled hours for TRIO SSS participants
Content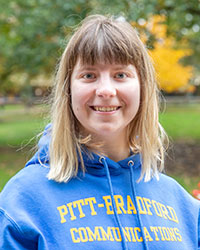 Rachel Raubenstrauch – Ridgway, PA
I am a senior Communications major with minors in Marketing & Public Relations.
I also am an undergraduate faculty assistant for the Communications Department and was honored last semester to earn the James Guelfi Award. 
My hobbies include traveling, hiking, shopping, and I love being outdoors. I have a pet fish named Spike and the foods I enjoy most are ice cream, mac-n-cheese, and steak. 
"TRIO is an amazing service to all students! It is truly my second family!"
---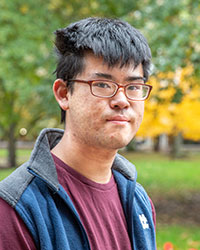 Po Jui-Chen – Valley Stream, NY
I am a junior, my major is CIST, aka Computer Information System & Technology.
I love skateboarding, playing tennis, and am involved in E-sport - which is a competitive video game club at UPB. A game that I have been recently grinding is Valorant.
"TRIO helped me to keep on track with graduating early. In addition, the TRIO Lab is a great place to study and reach out for help."
---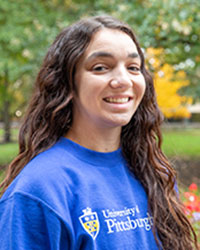 Jada Luther – Hunt, NY
I've been in TRIO at UPB since I was a freshman and I'm currently a junior.
I love to be involved on campus! I'm a Resident Advisor, Captain of the UPB women's soccer team, Wrestling Manager, President of the club SAMHAC (Student Athlete Mental Health Awareness Committee), Vice President of APO (Alpha Phi Omega), and President of the Pre-Med club!
I'm an Exercise Science major and picked this field because I really enjoy sports and can still work in the medical field. One day, I hope to be employed at a prosthetics and orthotics clinic.
"Being in TRIO has really helped me focus on my future. Having another advisor is really beneficial, and they take the time to know me more than just a student. Being in this program has given me extra resources, internships, and lifelong friends!"
---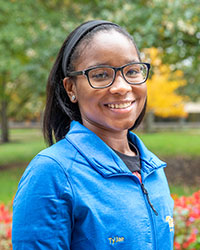 TyJae Murray – Philadelphia, PA
I am a Senior from Philly and I love STEM and anything involving technology.
I enrolled as an Engineering major when I first applied to UPB, but after my 1st year I realized that was not for me. With the help of my TRIO advisor and mentor, I was able to steer into a new direction and find what I love most! I am currently working towards a bachelors degree in CIST (Computer Information Systems & Technology).
"TRIO has been an important part of my college experience; they helped me find the major that was right for me. They encouraged and motivated me when I hit my lowest point. Because of their amazing advisory team, I feel confident in everything that I do!"
---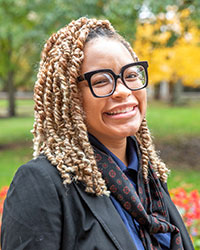 Shakira Jackson – Philadelphia, PA
I am a senior History Political Science/Pre-Law major and President of 4 clubs on campus: Political Minds: Controversy and Debate, Angelical Pitches Glee Club, National Honor Society for Leadership and Success, and the Network of Enlightened Women Organization.
I love to cook, trap shoot, and am a pretty good fisher, too! I am currently working on becoming fluent in Chinese and am eager for new challenges! One day I hope to change the world!
"TRIO has changed my life in ways I can't explain, from mental health appreciation, to being a leader; I now know the true value of mentorship. What keeps me motivated and feeds my hunger for change is knowing I am breaking barriers for someone. It wasn't until my involvement in TRIO that I realized so many people look up to me and are looking for guidance. Ergo, I must be the change I want to see, for me and for them."
Content
In order to be eligible, a student must be:
First generation - neither parent has a Bachelor's Degree (4-year) and/or
Income eligible and/or
Have a documented disability and registered with the Disability Resources and Services at UPB
Other eligibility Qualifications - Student:
demonstrates an academic need,, as determined by UPB; in order to pursue successful postsecondary education
is a citizen, national or permanent resident of the United States
is enrolled at the grantee institution or accepted for enrollment for the next academic semester at the grantee institution
The TRIO Student Support Services program encourages potentially eligible and newly admitted or current University of Pittsburgh at Bradford students to apply.
TRIO SSS fosters an institutional climate supportive of success in postsecondary education for homeless youths and students who are in foster care or aging out of foster care.
To Apply for the 2022-23 academic year apply here. This application assists us in identifying students who meet the federal grant eligibility guidelines. Applications are also available at the main TRIO SSS Office in 231 Hanley Library.
Applications are accepted and processed throughout the year. Eligible students who submit applications after our program has reached capacity (approximately 160 students) will be placed on a waiting list.