The Writing Center has moved online.
To make an appointment:
Download and install Skype for Business on your laptop (access via my.pitt.edu)
https://www.technology.pitt.edu/services/digital-voice-unified-communications
Use Navigate Student to schedule appointments with a Writing Center consultant
Directions: https://www.upb.pitt.edu/how-make-appointment
Once scheduled, expect an email from your consultant prior to/morning of your appointment, who will ask how you want to meet: Skype for Business, Zoom, email, phone, etc.
When it is time for your appointment, please call, via Skype for Business, your consultant by searching for the name in Contacts
Please use audio call only; video calls are not necessary.
Once connected with consultant and you begin your session, click "share screen" icon located at the bottom of the screen (next to microphone icon).
NOTE: Skype for Business and Zoom must be installed and used on laptops/computers to use "share screen option"
Questions? Email Catherine Kula ckula@pitt.edu
Please note: The consultant can see whatever is on your desktop/screen, so please have the assignment/prompt pulled up along with your draft.
Please be prepared and consider having the following ready: specific questions about your draft; specific goals for the session; any concerns about the assignment or your draft.
If you do not have access to Skype for Business, please email Catherine Kula (ckula@pitt.edu) and your consultant.
You and your consultant will communicate via email during your scheduled appointment.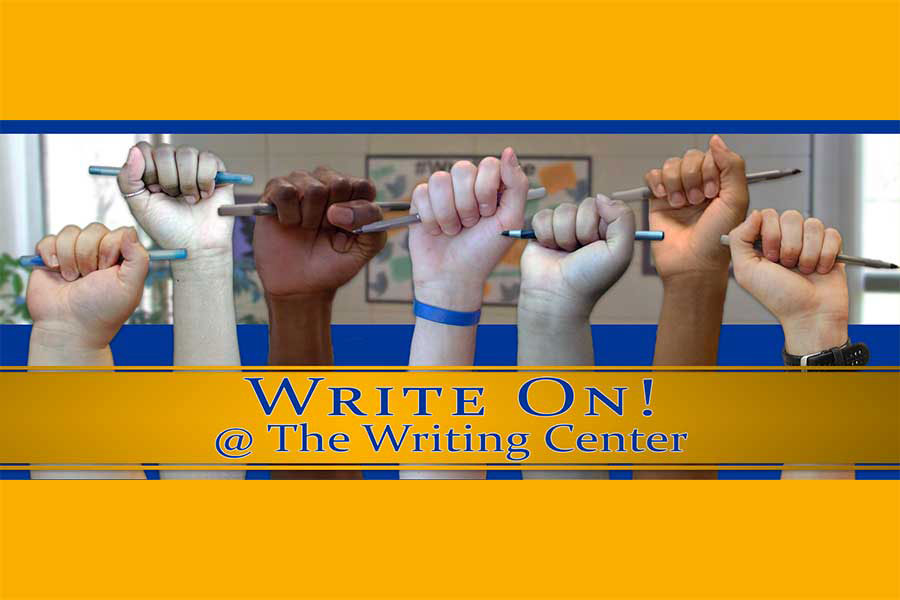 Located on the second floor of the Hanley Library, the Writing Center has experienced faculty consultants available to help student writers of all levels and abilities at any stage of the writing process, from brainstorming and drafting to revision, editing, formatting, and achieving stylistic punch and sophistication. Common areas of focus include thesis statements, essay organization, word choice, recognizing pattern errors in grammar and punctuation, evaluating and using sources, managing in-text citations, and critical reading skills.
What to expect when you come into the Center
Bring your assignment sheet to the visit.
Your consultant will ask you questions. Be prepared to discuss your writing.
Bring your draft at any stage, or just come with ideas you'd like to talk through.
Visits last 30-60 minutes. Please do not schedule more than two sessions in one day or more than two hours in one week.
Your consultant will help you analyze, among other things
Thesis
Content
Focus
Organization and Structure
Citations and References
Grammar, Punctuation, and Spelling
Word choice, etc.
Content
| | |
| --- | --- |
| Working with students who are English language learners | The Writing Center has useful articles on working effectively with students whose first language is a language other than English. Addressing the Learning Needs of Speakers of English as a Second Language written by Writing Center consultant and ESL specialist, Gary Tessmer is a good place to start. |
| Framework for Success in Postsecondary Writing | For a great resource about helping college students improve their writing, please check out the Council of Writing Program Administrator's "Framework for Success in Postsecondary Writing." |
| Sloan-C's video on course and syllabus design | View the Sloan Consortium's informative video on creating strong course goals, learning objectives, and assessments. |
| Vertical Writing Model | Takes you to the Vertical Writing Model of the Writing Across the Curriculum program at Appalachian State University. This model, which tracks skills students will master through each of their four years, "was designed to give students continued support for writing during their careers at Appalachian, with writing experience each year, and a structure to archive writing for both students and the university." |
Content
APA STYLE GUIDES
MLA STYLE GUIDES
TIPS FOR GREAT COLLEGE WRITING